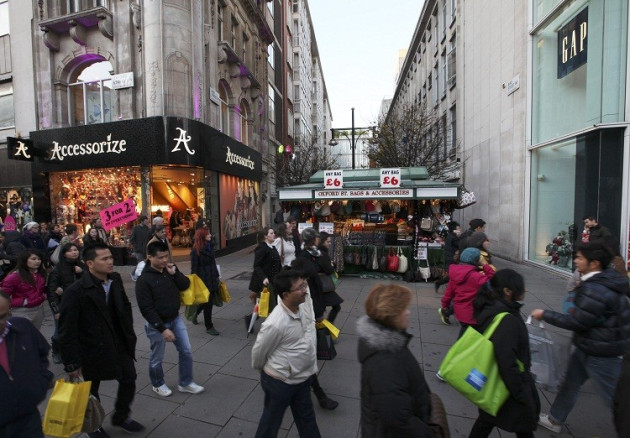 High street sales took a dip in October ahead of the festive shopping rush, as nervous retailers hope the nascent UK recovery buoys consumer spending.
According to the Confederation of British Industry's Distributive Trades Survey for October, retail sales stalled during the month, following three consecutive months of growth. Grocers were worst hit by a sales slowdown, reported the survey of 125 UK firms.
There was a balance of +2% on retailers reporting a sales increase on the year before, well shy of the +31% that had been expected. Things should pick up however, expect most retailers, with a +23% balance on sales rising in November after October's belt-tightening.
"Although the high street recovery stalled this month, there is optimism that it was just a blip on the previous run of three months' growth," said Barry Williams, Asda's chief merchandising officer for food, and chair of the CBI Distributive Trades Survey panel.
"Retailers expect sales to pick up next month and are upping orders with their suppliers.
"It's also encouraging to see that signs are pointing towards increased consumer confidence - backed up by continuing growth in certain areas such as furniture and carpets; recreational goods; footwear and leather - all did particularly well in October."
Britain's economy has accelerated across 2013. The latest GDP figures show 0.8% growth in the third quarter, the highest quarterly reading since the second quarter of 2010. It is also an improvement on the second quarter's 0.7%, and the first's 0.3%.
However, despite the wider economic recovery there is no let up on the fall in real incomes. Wage growth has been sluggish, falling well behind the rate of price inflation as volatile commodity prices push up the cost of living.
Moreover, the government's austerity drive has seen billions slashed off the welfare budget, taking money out of Britons' pockets and therefore out of retailers' tills.