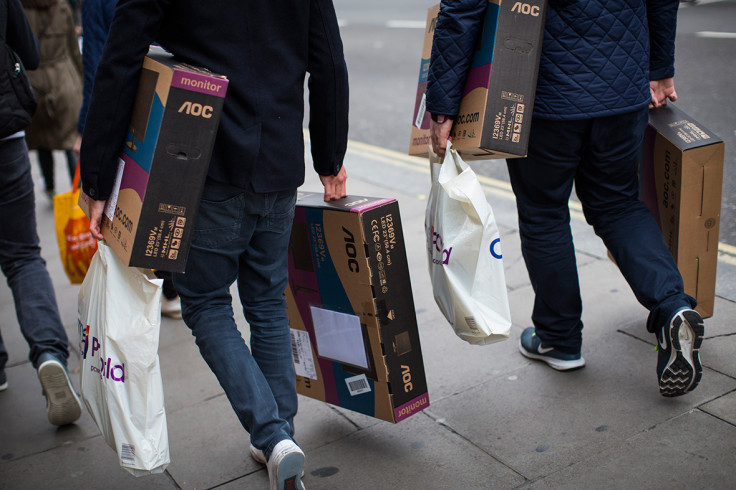 Retail sales in the UK fell into negative territory in May as consumers cut down on discretionary spending amid rising inflationary pressures, a new report has said.
The British Retail Consortium (BRC) and KPMG said like-for-like retail sales fell 0.4% from a year earlier following a 5.6% expansion in the previous month.
The strong growth in April was due to the Easter holiday falling during the month compared to late March in 2016.
Total retail sales were up 0.2% in May, considerably slower than the 6.3% expansion recorded in April.
"May's sales slowdown is indicative of a longer term trend of a decline in consumer spending power," BRC chief executive Helen Dickinson said.
"As household budgets become increasingly squeezed by inflation, predominantly in the non-retail part of the consumer basket, it's vital that the next government helps retailers keep prices low for ordinary shoppers."
The UK's official inflation rate stood at 2.7% in April – up from 2.3% in March and well above the Bank of England's 2% target.
The central bank expects inflation to peak at just below 3% this year and has warned households to brace for a spending squeeze due to rising prices and falling real wages.
The BRC report showed food sales were up 4.3% in the three months to May, mainly due to rising prices, while non-food sales edged up 0.1%.
Dickinson called on the next government to secure a tariff-free trade deal with the European Union and for European migrants working in the British retail sector to be given assurances that they can continue to live and work in the UK after Brexit.
Paul Martin, head of retail at KPMG, added: "The impact of inflationary pressures on the nation's purse continues to play out in this month's figures, with shoppers evidently spending more on food and drink than on non-food purchases.
"With inflation continuing to rise and wage growth stagnating, consumers are starting to feel the pinch."