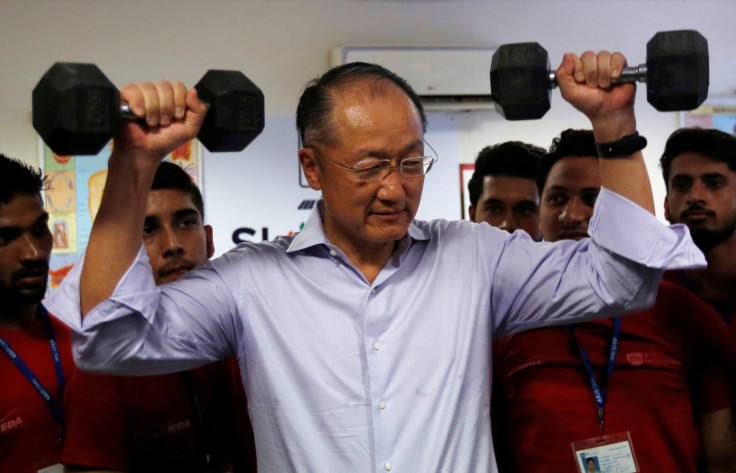 The World Bank has estimated the global economy to grow by 2.7% in 2017 and 2.9% in the subsequent year on the back of a recovery in manufacturing and trade. Recovery in commodity prices and rising market confidence have been credited for fuelling the global growth engine.
While the forecasts are conservative compared to the International Monetary Fund's (IMF) estimate of 3.5% for 2017, the World Bank also predicted that growth for Emerging Market and Developing Economies (EMDEs) will grow by 4.1% in 2017 and 4.6% for the next year.
The world's seven largest emerging market economies - Brazil, China, India, Russia, Indonesia, Mexico and Turkey - will surpass their long-term average growth pace by 2018.
"For too long, we've seen low growth hold back progress in the fight against poverty, so it is encouraging to see signs that the global economy is gaining firmer footing," said World Bank Group President Jim Yong Kim.
"With a fragile but real recovery now underway, countries should seize this moment to undertake institutional and market reforms that can attract private investment to help sustain growth in the long-term."
The World Bank also warned about headwinds that could dampen global economic growth prospects. With many of the EMDEs grappling with a debt problem, the possibility of uncertain economic policies, such as the raising of interest rates in an attempt to mitigate the issue could slow the global momentum. Trade protectionism and disruption of financial markets are also other crucial risks to be wary of.
The resurgence in commodity exports and a recovery in commodity prices are particularly at risk of being deflated due to trade protectionism. Overall trade growth has increased by 4% this year, compared to the post-financial crisis low of 2.5% estimated for the prior year.
"The reassuring news is that trade is recovering," said World Bank Chief Economist Paul Romer.
"The concern is that investment remains weak. In response, we are shifting our priorities for lending toward projects that can spur follow-on investment by the private sector."
The forecast figures were released under the June 2017 Global Economic Prospects report.