UK retail sales: Strongest monthly growth since November 2014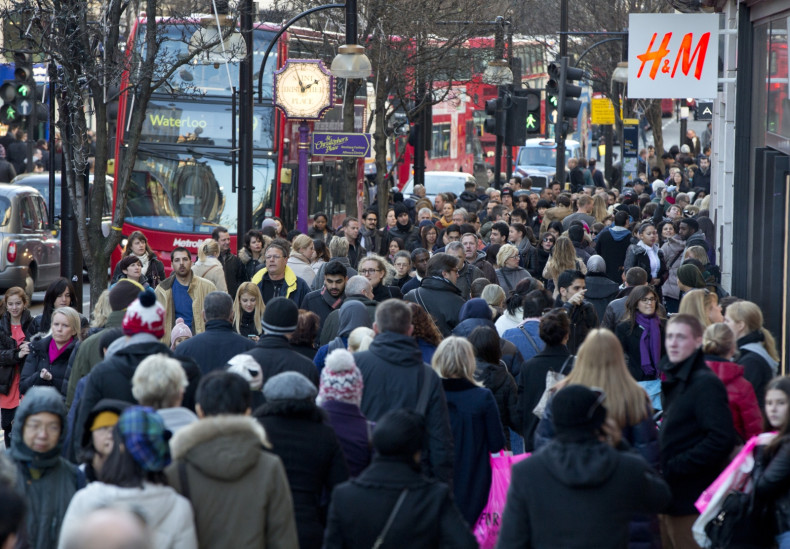 UK retail sales volumes went up by 1.2% in April compared to March, while the total amount spent at retail rose by 1.1%, due to slightly lower prices, the Office of National Statistics (ONS) said.
After a dip in retail sales in March 2015, the sunny and warm weather of April contributed to the strongest rise since November 2014.
"Feedback from retailers suggests that the warmer than average weather in April 2015 resulted in an increase in the quantity bought as consumers brought forward the purchase of summer clothes," the ONS said.
Compared to April 2014, the amount spent in the industry increased by 1.8% to £27.8bn ($43.53bn), despite a 4.7% growth in sales volume.
Apart from fuel, the sale of household goods was hit most by the financial crisis and fell by more than 20%. The ONS said these durable goods stores are recovering slowest.
Tony Dolphin, senior economist at the Institute for Public Policy Research (IPPR), said negative inflation contributed to the rise in consumer confidence.
"This is obviously just one number for one month but it shows positive side of deflation," Dolphin said. "Retail sales have been relatively strong for several months now, which I think is a reflection of falling petrol and food prices."
The Bank of England on 19 May reported a negative UK inflation for the first time since records began but it also said it is expected to reach its 2% target again in two months.
"I mean, obviously it means that the current strength is not going to uphold if inflation goes up again," Dolphin said.
A major cause of the falling food prices is the fight between the four biggest supermarkets in the UK, Tesco, Asda, Sainsbury's and Morrisons and their work to beat German discount chains Aldi and Lidl.
"We're talking about roughly 5% growth over the last year, but that is not sustainable if inflation goes up again but a lot depends on wage inflation as well," said Dolphin.
Dolphin added that, as people have more money and are happy to spend it, the Bank of England is likely to withhold from raising the interest rate for now.