UK retail sector suffers biggest slowdown in seven years amid rising inflation
Retail sales fall 1.4% in the first quarter, the third consecutive decline and the biggest drop since early 2010.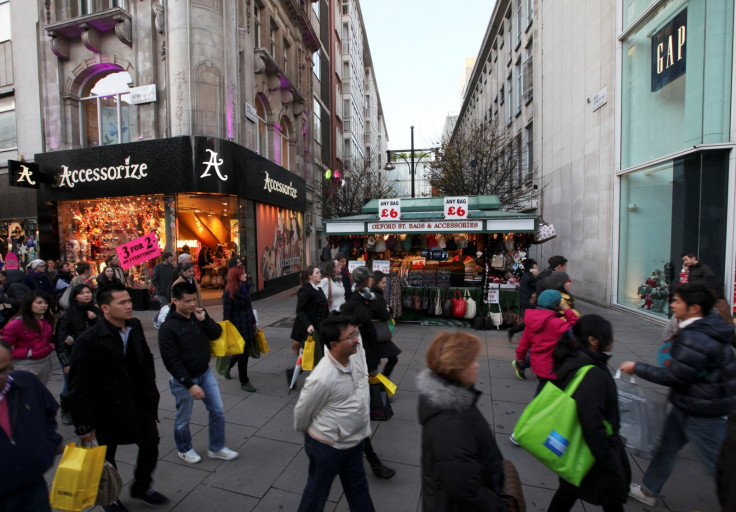 Britain's retail sector registered a sharp slowdown in March, recording its worst quarterly decline in seven years, official figures released on Friday (21 April) showed.
According to the Office for National Statistics (ONS), retail sales including auto fuel rose 1.7% on an annual basis last month, falling short of expectations for a 3.3% gain and down from the 3.7% increase recorded in the previous month.
However, that left the quantity bought in the three-month period down 1.4% compared with the previous quarter, marking the biggest quarterly drop since early 2010 and the third consecutive quarterly drop.
The decline will fuel further speculation that the rising inflation is begin to bite as Britons are reining in their spending.
In March, inflation rose 2.3% year-on-year last month, up from the 1.8% reading recorded in January and higher than the 2.1% figure analysts forecast, meaning the increase was the fastest on record since September 2013.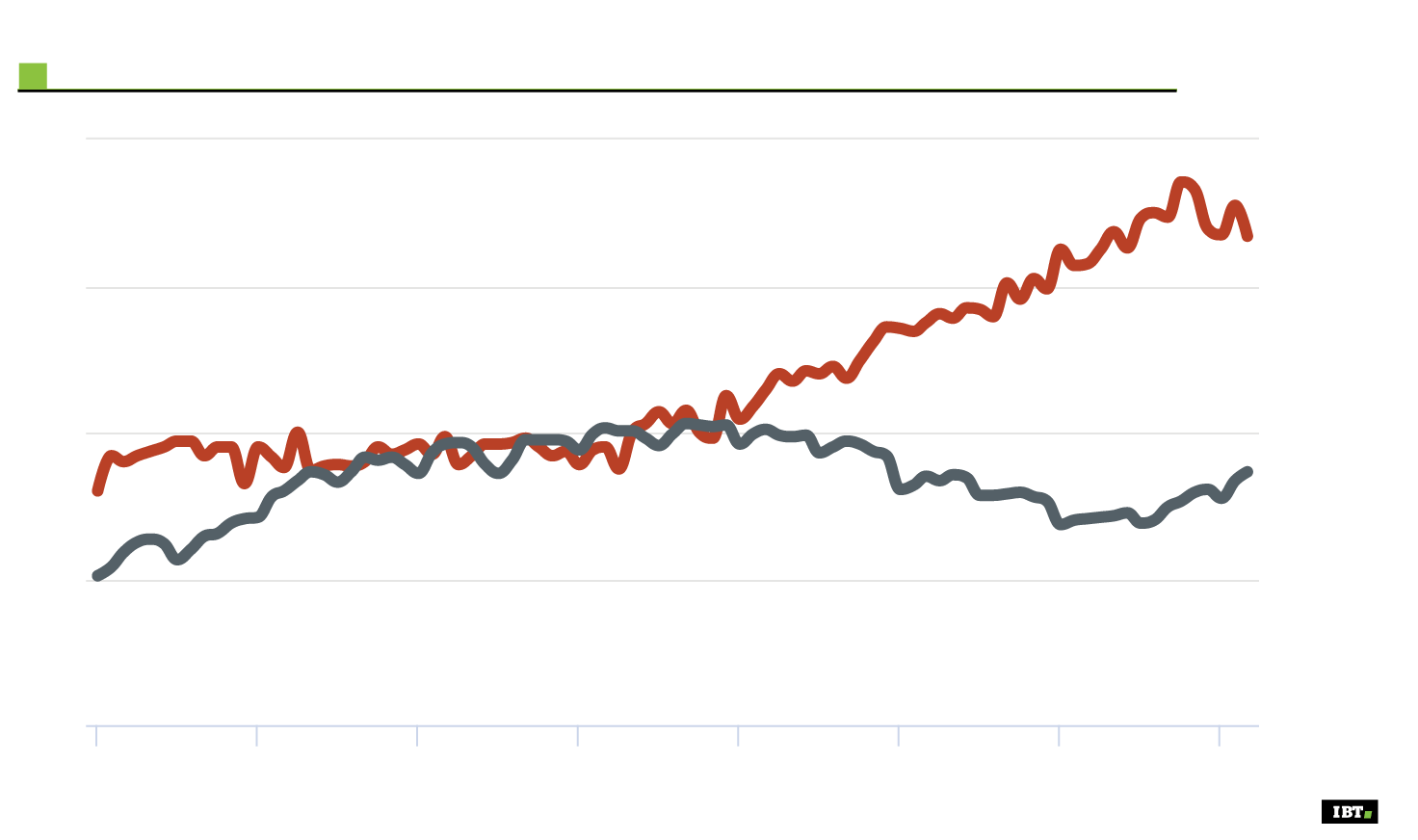 Crucially, the rate of inflation grew faster than average wages, which increased by just 2.2% last month, meaning households' budgets could be squeezed even further in the foreseeable future.
On a month-on-month basis, retail sales including auto fuels tumbled 1.8%, compared with analysts' expectations for a 0.5% decline and with the 1.4% increase recorded in the previous month.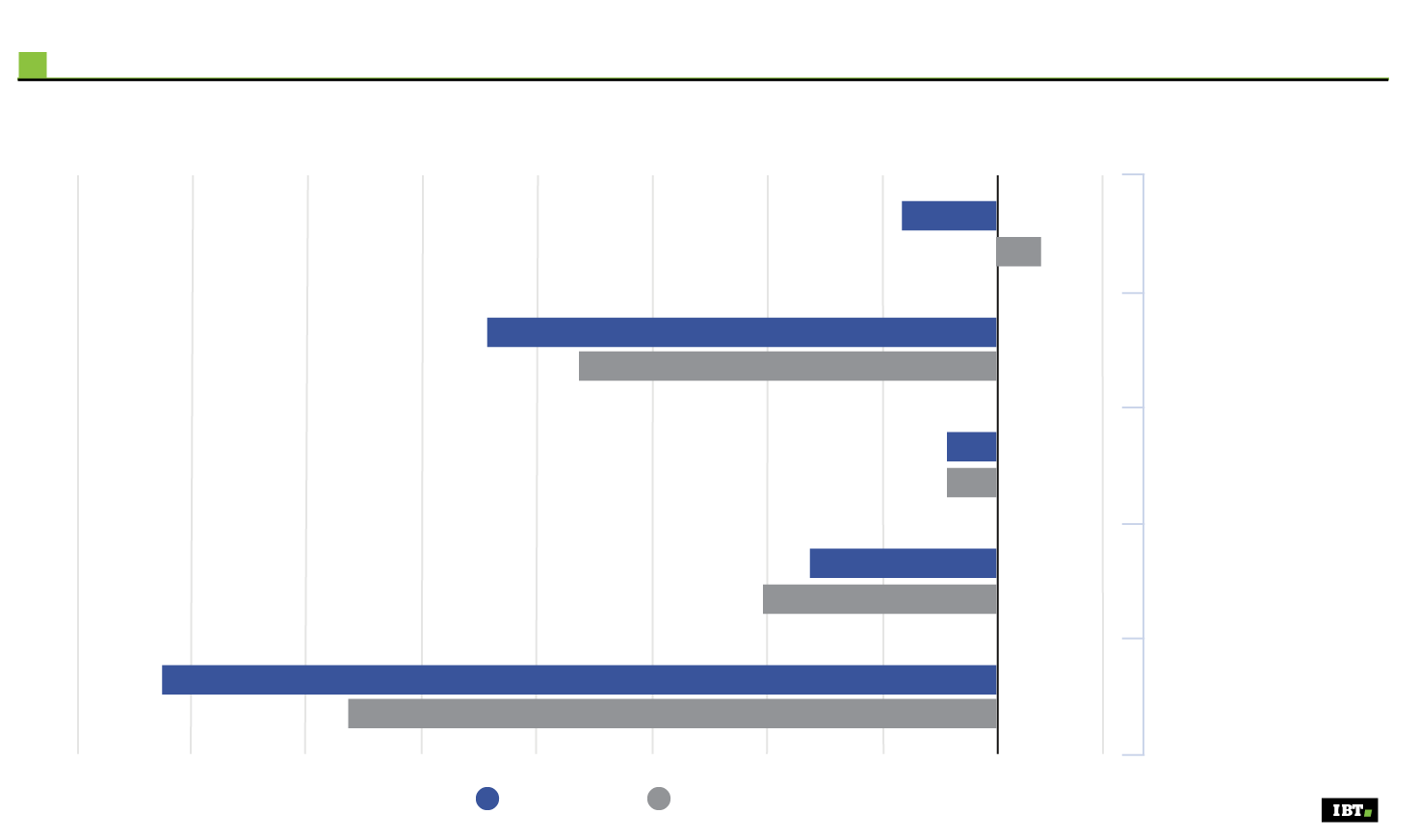 The ONS added declines were recorded across the four main store types.
"This is the first time we've seen a quarterly decline since 2013, and it seems to be a consequence of price increases across a whole range of sectors," said ONS statisticians Kate Davies.
Howard Archer, chief UK and European economist at IHS Markit, described the figures as a "really dire retail sales performance", even allowing for the possibility that the later Easter this year pulled some sales back to April from March.
"Worryingly for UK growth prospects, the fundamentals for consumers look highly likely to see further deterioration over the coming months as rising inflation eats further into purchasing power with the squeeze reinforced by muted earnings growth," he said.
"It is also very possible that consumers will face a weakening labour market before long."
Ruth Gregory, UK economist at Capital Economics, added the slowdown retail sales suggested the consumer spending slowdown was gathering pace and added to other evidence indicating that the economic recovery has slowed since the end of last year.
However, she said there were reasons to remain mildly optimistic about the outlook for the sector.
"With credit conditions supportive, and consumers' confidence still quite strong, we still think that overall household spending will only slow gradually this year – from 2.8% in 2016 to 2.0% in 2017 – rather than collapse outright," she added.
© Copyright IBTimes 2023. All rights reserved.