UK retailers record biggest drop in sales in eight months, BRC figures show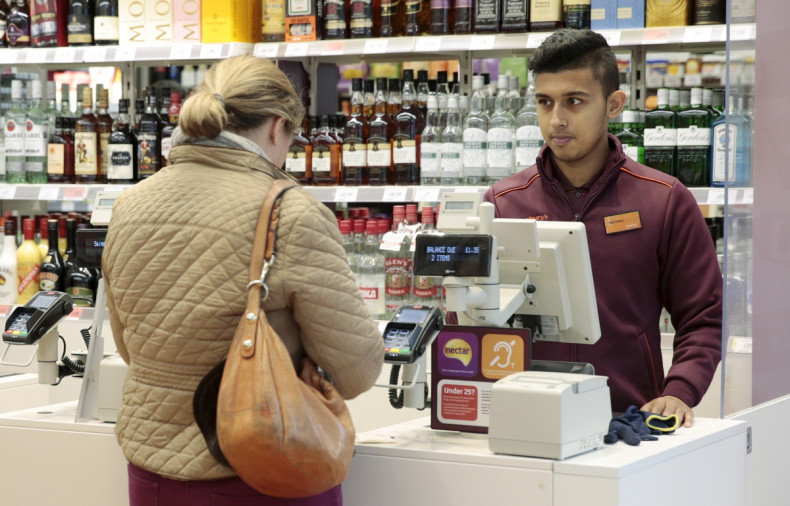 Sales at British retailers suffered the largest decline in eight months in April, as customers curbed spending and unusually cold weather hampered clothing sales, a survey released on Tuesday (10 May) showed.
According to figures published by the British Retail Consortium (BRC), like-for-like sales tumbled 0.9% year-on-year in April, extending the 0.7% decline recorded in March and marking their biggest fall since August 2015.
Excluding the effect of new store openings, takings were broadly unchanged from a year ago as an unexpected rise in food sales was largely offset by a decline in clothing and footwear sales, with both sectors enduring a "dire" month.
The BRC added the performance of the clothing and footwear sales over the past three months was the worst since records began in 2010. Conversely, food sales rose for the first time this year, while sales of furniture and home accessories also performed well.
On Monday, the Visa's Consumer Spending Index showed Britons preferred splashing money on experiences rather than items, with spending on recreation and culture and hotels, restaurants and bars registering a 7.9% and 6.6% increase respectively. The shift in the spending pattern, could continue to hurt retailers in the foreseeable future, the BRC warned, given the increasing number of customers who prefer spending money on the so-called "experience economy".
"Some retailers benefitting from the healthy housing market, while others are evidently more susceptible to the effects of lower consumer confidence and a higher proportion of disposable income going into leisure and entertainment," said Helen Dickinson, BRC's chief executive.
"While glimmers of hope are evident, the rapid pace of change in the industry, increasing cost pressures and other business burdens remain a cause for concern."
Meanwhile, a separate report published from Barclaycard showed consumer spending rose 1.9% last month, sharply below the 3.7% average recorded over the past 12 months. Spending on clothing dropped 3.5%, while supermarkets suffered a 6.1% decline in spending, the worst performance for the sector since records began in 2011.
However, in line with figures released earlier this week from Visa, Barclaycard said spending on air travel and restaurants were up 6.5% and 11.3% respectively.
"April proved another challenging month for retail as consumers held back in the face of economic headwinds," said Barclaycard managing director, Paul Lockstone.
"The feel-good factor they enjoyed in 2015, encouraged by rising employment and increasing household incomes, has been hit by a combination of uncertainty on everything from oil prices to the EU referendum."