'Stellar' UK Service Sector Performance in August Adds to Recovery Hopes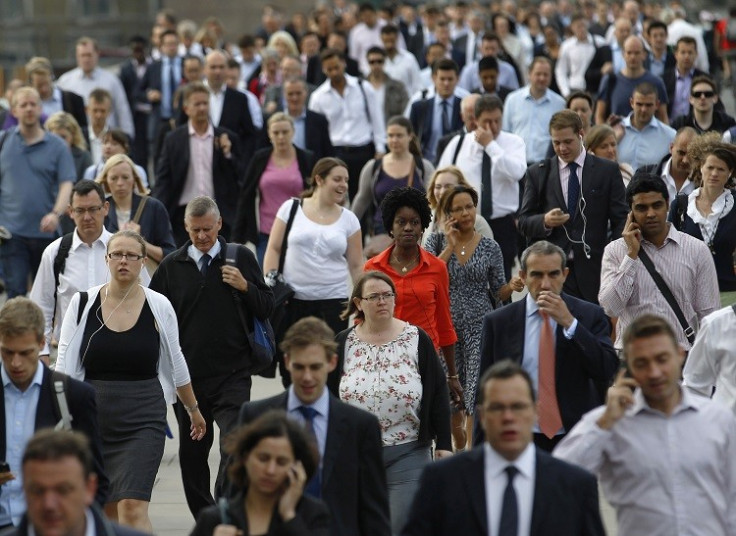 Britain's vast service sector saw in August its sharpest rate of activity growth since before the financial crisis took hold, as the long-awaited economic recovery builds momentum.
Markit's UK services purchasing managers index (PMI) hit 60.5 in August, up from July's 60.2 and the fastest growth rate since December 2006. Any reading above the neutral 50 mark represents expansion in sector activity.
A strong performance from service firms, which account for three quarters of the entire UK economy, follows reports of a "booming" manufacturing sector and a "new dawn" for a once-struggling construction sector that has maintained output growth for four consecutive months.
"The UK service sector turned in another stellar performance in August, building on the growth momentum seen during July," said Paul Smith, senior economist at survey compilers Markit.
"Moreover, the sector's recovery, which has been evident since the start of the year, has legs.
"New business increased in August at the sharpest rate for over 16 years, and more than 50% of panellists are forecasting a rise in activity from present levels during the coming months."
There is evidence of room for further growth in the service sector. Backlogs of work rose at their sharpest pace for over 13 years during August.
Smith said a "little disappointment" from the service sector report was that employment did not pick up, but "if activity and sales can maintain their current growth velocities, then higher payrolls and, just as important for many workers, increased wages, should hopefully follow suit."
Manufacturing and Construction Boom
Markit's reports from the two other main sectors in the UK economy, manufacturing and construction, also revealed a surge in August.
Britain's manufacturing sector saw output and new orders rise at their fastest rates in almost 20 years during August, in another sign that the ailing economy is finally on the mend.
The Markit PMI for overall manufacturing activity in August rose to 57.2, up from July's 54.8 and the highest reading in two-and-a-half years.
Markit also said that manufacturing output hit its highest growth rate since July 1994, while new orders rose for the sixth consecutive month and at the fastest pace since August 1994, suggesting production will remain robust in the near future.
August saw the sharpest expansion in output from the UK's resurgent construction sector in almost six years.
Markit's construction PMI hit 59.1 in August, up from July's 57 amid the fastest pace of output growth since September 2007. It is the fourth consecutive month of expansion.
"A new dawn is breaking in construction. The industry recorded the fastest pace of growth since 2007 in August, leaving the dark days of recession behind," said David Noble, chief executive at the Chartered Institute of Purchasing & Supply, which compiles the monthly UK PMI reports along with Markit.
UK Economy Looking Up
Official figures for the second quarter show the UK economy grew by 0.7%. In the first three months, GDP growth was 0.3%.
Both the Bank of England and International Monetary Fund have revised up their UK growth forecasts for 2013 as the economy outperforms expectations and many think a recovery is dawning.
However, the OECD, while noting the gathering pace of a recovery, warned it could be blown off course by incomplete reforms to Europe's post-crisis banking system as well as the threat of the US Federal Reserve tapering its $85bn a month market-underpinning stimulus of asset purchases.
© Copyright IBTimes 2023. All rights reserved.