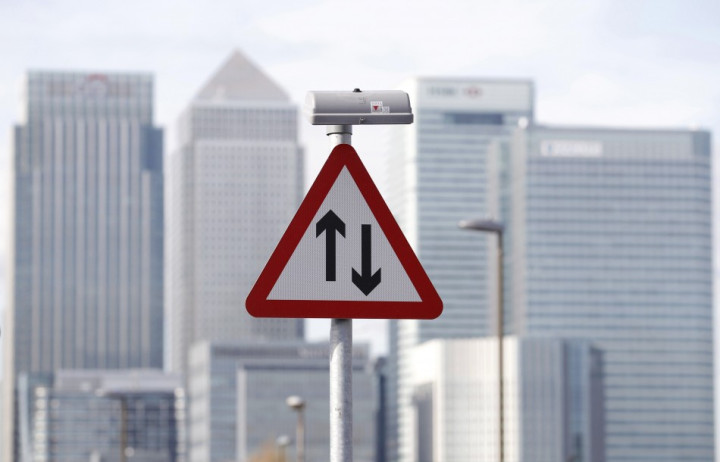 Britain's vast service sector, which accounts for around three quarters of the economy, is struggling to find its feet again as the country wallows in a double-dip recession.
Sales values and volumes fell right across the sector in the three months to August, in both the professional services and consumer-facing sides, when many had anticipated them to grow, reported the latest benchmark Confederation of British Industry (CBI) Service Sector Survey.
Pessimism about the future is also worsening.
"Conditions in the service sector have not improved as expected this quarter, with firms now more negative about the overall business situation than they were three months ago," says Anna Leach, CBI head of economic analysis.
The survey of 196 firms was conducted between July 27 and August 15.
Respondents are divided into Business and Professional Services, such as accountancy, legal and marketing firms, and Consumer Services, such as hotels, bars and restaurants, travel and leisure.
Consumer Services firms said they were experiencing similar falls in volumes and values as the previous quarter. The balance of business optimism for these firms fell 23 percent, down by 2 percent on the quarter before.
Most firms also think their profitability will fall sharply in the next quarter because of rising base costs and price deflation. They also said more job cuts are likely.
"Companies selling services to consumers continue to face challenging times, with price-cost pressures and a weak business environment squeezing profits," Leach said.
In the Business and Professional Services saw the rate of decline in volumes intensify, said the CBI, and optimism dropped.
Profitability for these companies also fell unexpectedly. However labour costs stabilised which helped sustain employment levels in the sub-sector.
The UK is in its second recession since the financial crisis broke out in 2008.
Continued collapse in output from the manufacturing and construction sectors has helped pull the country's GDP down since the last quarter of 2011, with the latest reading showing a -0.5 percent contraction of the economy in the three months to June.
Britain's service sector, which is worth about £1.2tn to the economy, contracted by -0.1 percent in the second quarter, with the extra day off for the Queen's Diamond Jubilee celebrations and record rainfall across the three months weighing heavily on output.
A positive base effect, a boost from the London 2012 Olympic Games, and falling inflation should push the UK economy back into positive GDP figures in the third quarter, say some economists, but data such as the service sector survey from the CBI will spread concern that this bounce-back is not going to materialise.
Initial reports also suggest that there has been no meaningful boost from London 2012, while inflation rose unexpectedly in July to 2.6 percent.