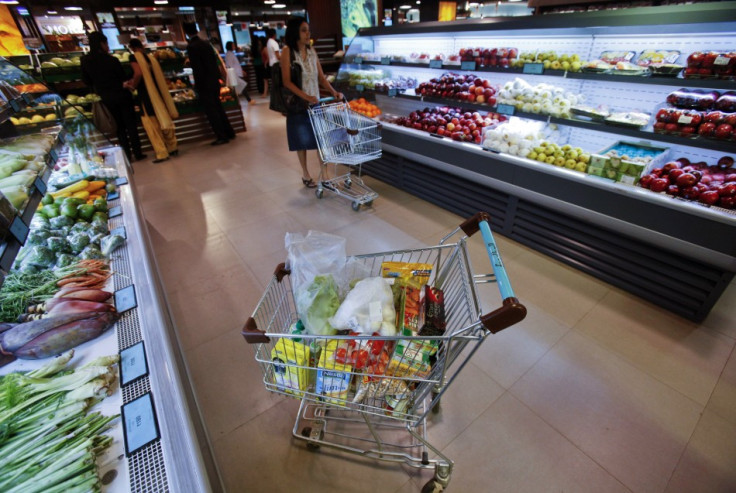 Shop prices in Britain fell at the slowest pace in more than three and a half years in June amid rising inflationary pressures, a new report has suggested.
The British Retail Consortium (BRC) said shop prices fell 0.3% from a year earlier in June following a 0.4% decrease in May. That was the slowest fall in the index since November 2013.
However, food prices were up 1.4% in June following a similar pace of increase in May – the fastest pace of growth since January 2014.
BRC chief executive Helen Dickinson said shop prices were close to ending a four-year deflationary trend as the weak pound and rising commodity prices exert pressure on retailers to pass on costs to consumers.
"The fact that the headline number... shows that prices are still down on last year should not be misunderstood," she said.
"The year on year numbers belie the fact that prices have been heading upwards for the last six months; it's just that significant deflation in the second half of 2016 means there has been considerable ground to make up in the year on year figures."
The fresh food inflation rate picked up to 1.4% in June from 1.2% in May, the highest recorded since February 2014.
Non-food prices were down 1.4% following a 1.5% decrease in the preceding month.
Dickinson added: "The reality is that cost pressures faced by retailers continue to mount.
"There is a limit to the ability of retailers to protect consumers by absorbing these impacts into their margins, as a result further price increases are inevitable."
The UK's official inflation rate was at 2.9% in May, the highest since June 2013 and well above the Bank of England's 2% target.
Inflation is expected to climb further and peak towards the end of the year, putting further pressure on household disposable incomes at a time when real wage growth has stagnated.