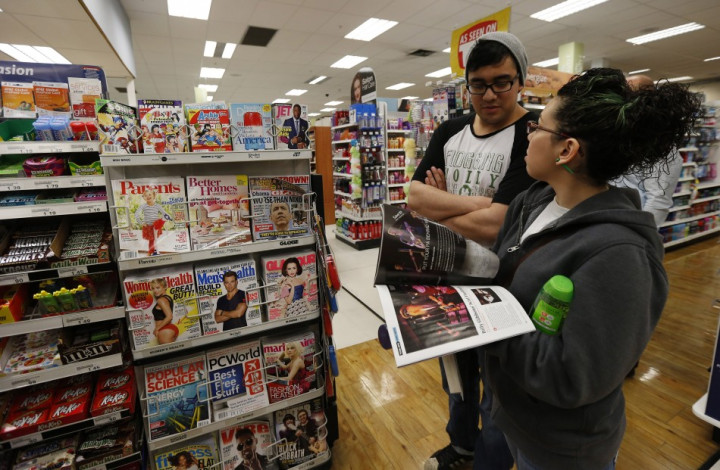 The deflationary trend in UK shop prices continued in May for the thirteenth consecutive month, and retailers are expected to keep lower prices with the football World Cup fast approaching.
According to the shop price index compiled by the British Retail Consortium (BRC) and Nielsen, shop prices declined 1.4% year-on-year in May, the same as in the previous month.
Food inflation remained unchanged at 0.7% from April, the lowest ever recorded, while non-food prices declined 2.8% in May from 2.7% in April.
"We've also past the fourteenth consecutive month of non-food deflation, mainly as the result of good bargains in categories popular with consumers in summer months such as clothing and footwear," Helen Dickinson, British Retail Consortium Director General, said in a statement.
"Value was also a mainstay across the gardening and DIY categories, as retailers competed to cater for strong demand over the May Bank Holiday."
She added that the record-low level of food inflation is helpful for hard-pressed families as the summer approaches.
Earlier, the GfK index of consumer confidence rose to a seven-year high amid a recovery in the UK economy. The International Monetary Fund (IMF) forecast that the UK will see the fastest growth of any Western economy during 2014, at 2.9%.
Dickinson noted that the improved consumer sentiment comes amid increased household spending as retailers have been giving attractive offers with those products most in demand.
"With the World Cup fast approaching I would expect retailers to continue to keep prices down for the foreseeable future," she added.
Mike Watkins, Head of Retailer and Business Insight, Nielsen, said: "Food inflation is still low, many supermarkets are price cutting and non-food prices remain deflationary, so the high street continues to generate little inflationary pressure."
Watkins noted there would not be any immediate seasonal or weather related price increases and the price inflation would be stable for the next three months.
"Helped by the increases in consumer confidence since the start of the year, this should encourage shoppers to spend more freely over the summer months," he added.