UK Shop Prices Fall at Fastest Pace in Seven Years on Deeper Discounts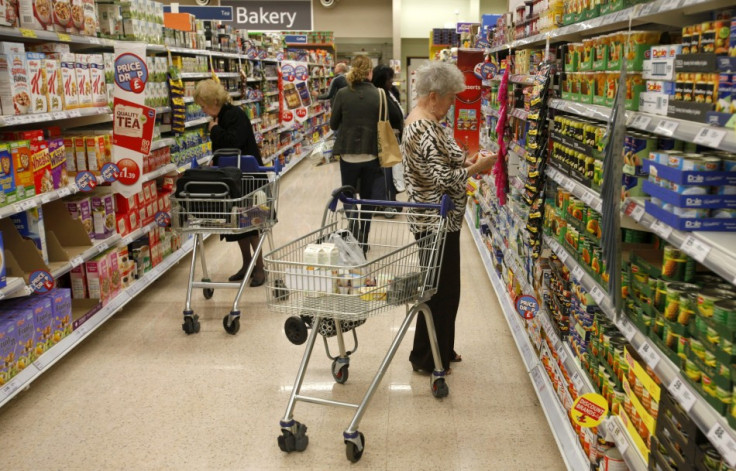 Shop prices in the UK have fallen at the fastest pace in about seven years, as retailers offered deeper discounts to cope up with the difficult trading conditions.
The shop price index compiled by the British Retail Consortium (BRC) and Nielsen found accelerated shop-price deflation in January, falling 1.0% compared to 0.8% in December. This is the deepest level of deflation since the series began in December 2006, according to BRC.
January is the ninth consecutive month of deflation.
"Shop prices are falling at their fastest rate for 7 years, a new record for our data," Helen Dickinson, BRC director general said in a statement.
"January is always a key month for sales and promotions, but discounts have been deeper and more widespread than last year and we are seeing this trend continuing."
Dickinson noted that clothing, furniture and electrical items had good deals in January, as retailers prepared for new stock.
Food inflation slowed to 1.5% from 1.7% in December, while non-food reported annual deflation of 2.7% in January, up from 2.3% in December.
According to the Office for National Statistics, retail sales increased at the fastest pace in more than nine years in December.
'Welcome Boost for Consumers'
British consumers have been suffering from low wage growth that lagged behind the inflation levels. In addition, the country's growth slowdown prompted many families to cut their budgets for spending.
The recent decline in the prices of food as well as non-food items would have benefitted them, according to experts.
"Hard pressed families will also have benefitted from the lowest levels of food inflation in almost four years," said Dickinson.
"Our food retailer members have managed to keep prices low again and with relatively stable commodity prices at the moment as well, and forecasts for commodities quite upbeat, we may continue to benefit from this for some time yet.
"With the first few weeks of January a time when many households take stock of personal finances, the fall in shop price inflation will be a welcome boost for consumers," said Mike Watkins, head of retailer and business insight at Nielsen.
© Copyright IBTimes 2023. All rights reserved.