Smartphone users in the UK download more data per month than any other major country, according to a report by the telecom regulator Ofcom, which revealed that we each consume an average of 424MB per month.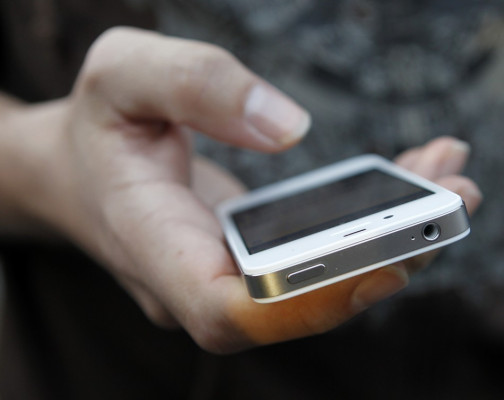 Japan came second in the research published by Ofcom on 13 December, with each smartphone user there downloading an average of 392MB per month, while the US came sixth, with each customer there using 319MB.
The UK also ranks highly when it comes to smartphone ownership, with Ofcom finding that 58 percent of the UK population own a smartphone, while just under one in five (19 percent) own a tablet.
Our world-beating smartphone and tablet use meant that 16 percent of all website traffic in the UK came from a mobile device - a figure that is higher than any other country in Europe. Much of this traffic is from browsing social networks, with 40 percent of UK adults using their phone to visit Facebook, Twitter and other social networks.
That figure is much higher among 18-24 year olds, where 62 percent connect to social networks with their smartphones.
Away from social networks, we spend a lot of time shopping online. So much so, that we each spent an average of £1,083 online over the last 12 months, more than any other country.
When it comes to shopping on our smartphones, the UK once again scores highly, with nearly a quarter of UK smartphone users shopping online - more than in France, Germany, Italy and Spain.
Good value
Despite being glued to our smartphones, tablets and computers more than ever, the cost of getting online in the UK is lower than in France, Germany, Italy, Spain and the US.
Ofcom found that the average monthly cost of paying for a fixed-line phone, broadband and TV package, along with mobile phone contracts for two adults and two teenage children in the UK was £146 per month when bought individually.
This is £32 less than France, £101 cheaper than Italy and £168 cheaper than the equivalent American family would pay.
When bought as a bundle, the same services for a family of four in the UK would cost £112 per month, significantly cheaper than in the US, where it would be £224.
Ofcom's director of research, James Thickett, said: "Our research shows that UK consumers continue to benefit from one of the most advanced markets for communications products and services.
"Our research reveals that the UK leads the way in using the internet on the move. Increasingly, it's mobile devices like smartphones and tablets that are driving this growing demand for data - and in the UK it seems to be social networking sites that are behind this in particular.
"We have a long history of catalogue shopping in the UK, and as many daily activities are increasingly carried out online, the internet has become the new destination for many shoppers."