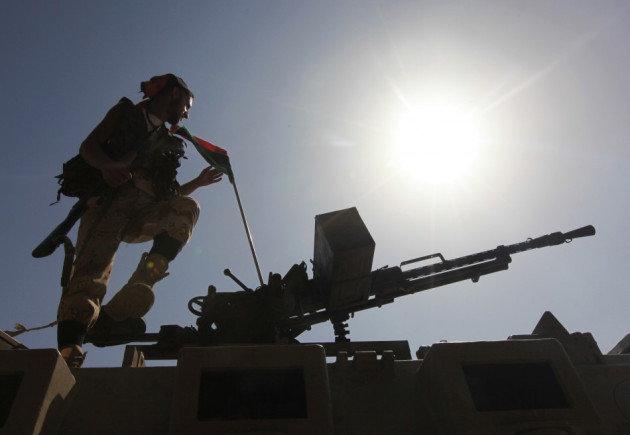 The cost of British military intervention in Libya has been revealed as £212 million from 19 March to 31 October, amounting to a spending of nearly £1 million a day.
Phillip Hammond, the UK Defence Secretary, revealed the figures on Thursday with a statement that the NATO campaign to overthrow Muammar Gaddafi resulted in "a successful outcome in every respect".
"Our final assessment of the net additional costs of operations in Libya is £212 million, made up of £145 million of operating costs plus a further £67 million on replenishing munitions," he said.
The final figure is far higher than the "tens of millions" the government estimated in March. Chancellor George Osborne predicted at the beginning of the campaign that is would cost "in the order of tens of millions, not the hundreds of millions of pounds".
Some experts, however, have cast doubt on the official sums, according to The Guardian. Defence analyst Francis Tusa has claimed the government's figures are "heroic understatements".
Mr Hammond, speaking at the defence and security think tank the Royal United Services Institute in his first major speech since he succeeded Liam Fox seven weeks ago, warned that there is likely to be a painful squeeze on the military as the Ministry of Defence struggles to cut costs and reform itself in the coming years.
The NATO-led military intervention in Libya led to Gaddafi's dictatorship being overthrown after 42 years in power and the establishment of a transitional government backed by rebel militias. Reports of tribally-motivated clashes, instability and increasing violence have since undermined public support of the rebels.
In the Libyan capital of Tripoli, security forces this week made a determined effort to clamp down on rebel militias that have been wreaking havoc across the country.
More than three months after the capital fell, there is still no effective government in Libya. NATO, which helped support the rebel troops, ended its military campaign in the country on 31 October.