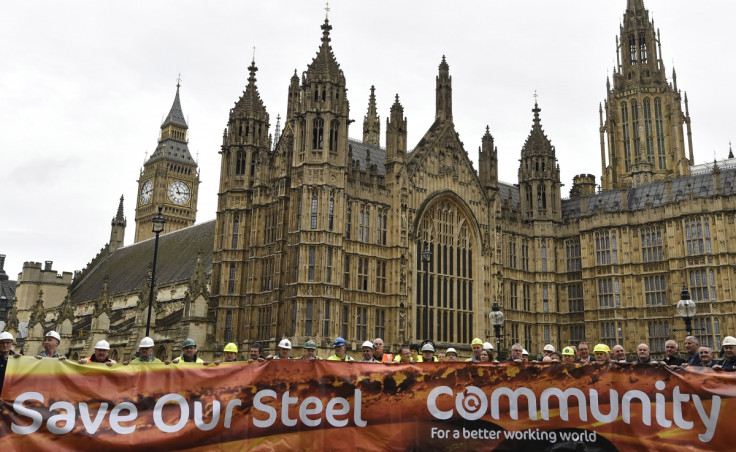 Steelworkers and their families will join a rally in Sheffield to protest against the recent job cuts in the industry. They will call on the government to address the ongoing steel crisis in the UK on 21 November.
The steel industry in the UK has witnessed serious turmoil in recent times. While Tata Steel cut about 1,200 jobs across its Scunthorpe and Scotland plants, Caparo Industries went into administration, after which it shut four units resulting in 452 job losses. Moreover, SSI UK steelworks in Redcar is going into liquidation, which will further lead to a job redundancy of 1700 steelworkers.
Steel companies in the country have blamed high energy costs, business rates and cheap Chinese imports as reasons for job cuts and plant closures. The UK Steel Industry was in a real crisis following the Tata Steel and SSI episodes and a potential closure of plants in Scotland on top of job losses that could take place in due to closures of Caparo Industries, said GMB union's Dave Hulse.
He added, "The rally is another step in the steel unions' campaign to save jobs and force the Government to take action."
Meanwhile, TUC general secretary Frances O'Grady said: "The crisis in British steel isn't over. One in six steelworkers face losing their jobs. Britain desperately needs a long-term industrial plan, but ministers have refused to commit to one. "
"British steelworkers contribute over £2 billion [$3.03bn] to our balance of trade. Every steelworker generates over £90,000 of added value. These aren't jobs we can simply watch fade away," O'Grady stressed.
She added that she had written to Prime Minister David Cameron proposing international action against China to stop dumping cheap steel in the global market.
Government response
Minister for Small Business Anna Soubry, responded to calls saying that the government was aware of the challenges that its steel industry was facing and were working tirelessly to help.
"On dumping we have taken clear action. In July, we voted for anti-dumping measures on Chinese wire rod imports and just last week voted for further anti-dumping measures on other steel products. It was the UK that helped persuade the European Commission to launch an investigation into steel rebar imports and the UK that secured an emergency EU council meeting this month," she said.