SSI UK steelworks in Redcar goes into liquidation as UK government refuses bailout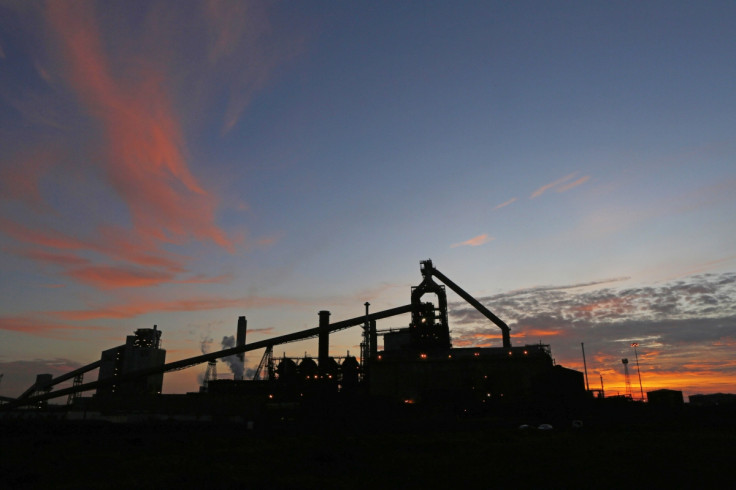 The British government says bailing out a steel plant in Redcar after bosses said it would shut down is unrealistic. Sahaviriya Steel Industries UK (SSI UK) asked Westminster to bailout its operation in the north-east of England, but the government declined, meaning 1,700 steel workers are likely to be made redundant.
Instead, SSI UK has entered liquidation, internal emails have shown. SSI UK did not want to comment to IBTimes UK.
A government spokesman said in a statement: "On the basis of the limited business case it was given, the government has no confidence that this is a realistic proposal for taxpayers to support. In addition, it would be illegal and in breach of state aid rules."
"The company has never made a profit and the board's proposal would do nothing to address the huge debts outstanding to local suppliers and other parties," he added. According to the government, state aid laws from the European Commission would prevent it from taking the action to bailout the unprofitable business.
Tom Blenkinsop, Labour MP for Middlesbrough South and East Cleveland, urged the government to save as many jobs as possible and expressed disappointment that it was not willing to bailout SSI UK but had recently lent £45m to competitor Evraz, a steel and mining company owned by Alexander Abramov.
He said: "While it is good that workers in Sheffield might benefit from this loan, I fail to see why the government seems impotent when it comes to providing financial support for steelworkers directly here in the UK, and in particular those 1,700 steel workers across Teesside who are losing their jobs.
"Steelworkers on Teesside will be furious that taxpayers' money is being used in this way. David Cameron and his government have been silent on the crisis at Redcar and this is just another kick in the teeth."
The announcement comes after Teessiders expressed anger at the fact that chancellor George Osborne's investment in the Northern Powerhouse failed to include Teesside. Blenkinsop had hoped that the plans set out by the Tory government would include the electrification of the railway line from Northallerton to Middlesbrough and Teesport.
Thai manufacturer SSI bought the plant from Tata Steel in 2011 as part of a major investment in the UK. Work at the Redcar was paused on 18 September, as SSI told workers it was struggling to make it profitable.
The workers and employers were given 45 days to consult about their possible fate. Workers' union GMB responded with discontent and called on the government to do something to prevent hurting thousands of families.
After the liquidation was announced, GMB said workers are desperate to know what will happen next: "We need to understand who has been appointed and will [be] seeking answers in the coming hours as to how this announcement affects our members and the current plant operations," a spokesman said.
The government announced a £80m support package for workers and the area affected. It is estimated hundreds of jobs were directly or indirectly linked to the plant's supply chain. GMB welcomed the package, but called for more clarity on the matter.
"In light of the announcement that SSI UK is now in liquidation we need to understand if the package includes redundancy payment services," GMB said. This is an extremely worrying time for our members and their families and the wider community and will be doing all we can to support them.
"We will want the government and the liquidator to involve all interested parties who may wish to acquire the site and speak to them to save as much of the site as possible."
Steel, like many other commodities, has suffered from an immense drop in value. At the start of 2015, steel was trading around $480 (£315) per tonne, but has now fallen to slightly more than $135 per tonne.
The news comes less than a month after Tata Steel announced the partial closure of its Newport plant, costing 250 jobs. It is understood that PWC has been appointed to lead the liquidation, but the company could not confirmed this, when asked.
© Copyright IBTimes 2023. All rights reserved.