UK steel crisis: Caparo shuts 4 units resulting in 452 job losses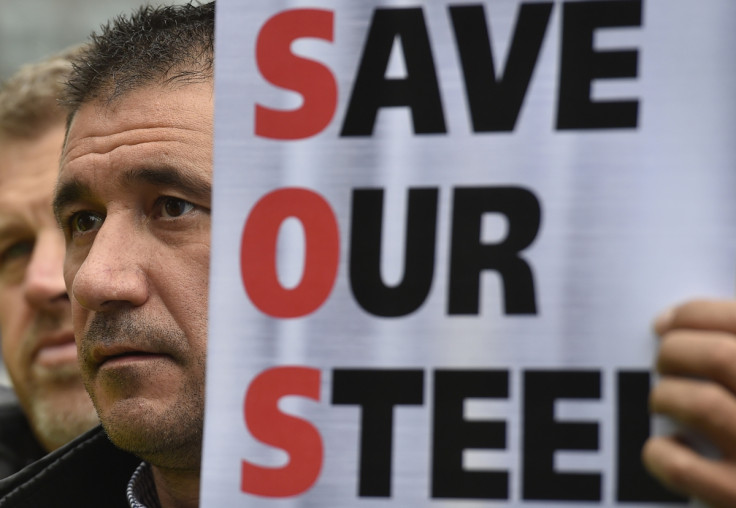 Billionaire Lord Paul's Caparo Industries is the latest to be hit by the growing UK steel crisis as it announces closure of four of its units resulting in 452 job redundancies. On Friday (30 October), the administrator, PricewaterhouseCoopers, announced that it would close four of Caparo's businesses immediately. These are: Fairbright Wire, Caparo Tubes Tredegar, Caparo Atlas Fastenings in Darlaston and Caparo Forging Europe in Dudley and Hartlepool.
The London-headquartered steel and engineering products company went into administration on 19 October with PwC being appointed for the role for 16 of its businesses. PwC has since either tried to restructure the businesses or sell those divisions that are considered viable.
Matthew Hammond, lead administrator, regretting the decision on job cuts, said Caparo, along with its remaining 1,200 employees, intended to keep the remaining businesses stable while exploring options of sale. PwC has received about 80 bids from potential buyers for various businesses of Caparo but a deal is yet to be finalised. "We are encouraged by the interest expressed in many of the businesses and hope to make substantial progress on this during November," Hammond added.
The UK has been witnessing a steel crisis as the industry faces intense pressure due to cheap Chinese imports and higher energy costs compounded by environmental levies and the sterling's strength. This has resulted in job cuts and restructuring across the industry.
It was reported in mid-October that Tata Steel was cutting about 1,200 jobs across its Scunthorpe and Scotland plants. Also in early October, SSI UK went into liquidation after it announced closing one of Britain's biggest steelmakers in Redcar, resulting in 1,700 job losses. The 452 job cuts by Caparo takes the total number of redundancies within Britain's steel industry this year to around 4,700.
In the wake of the crisis, Business Secretary Sajid Javid has called for an EU-wide emergency summit on steel which is scheduled to be held within the next fortnight. He will pitch for Europe's consent to allow early introduction of the energy compensation package and for coordinated EU action to put a stop to China's steel dumping on international markets.
© Copyright IBTimes 2023. All rights reserved.