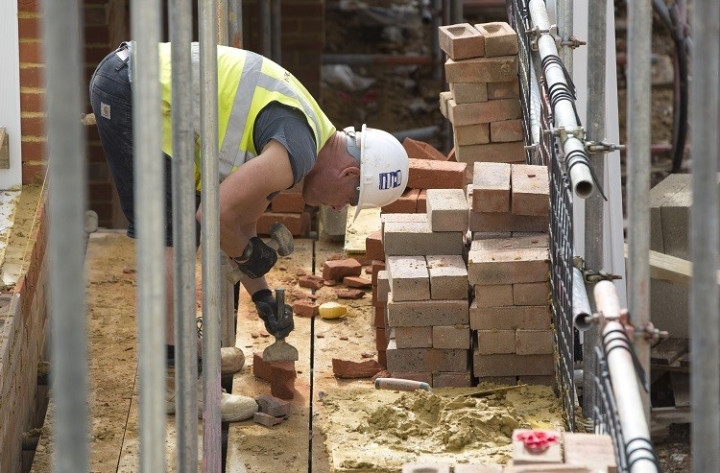 Britain's workers have lost over £30 a week from their pay packets since the financial crisis after a steep real-terms fall in wages.
According to the Trades Union Congress (TUC), average pay fell 6.3% from 2007 to 2012, a real-terms loss of £30.30 for those working a 40-hour week.
Incomes in the UK have been battered in recent years due to falling wages, a spiralling cost of living, and swingeing cuts to the government's welfare bill under Chancellor George Osborne's austerity drive.
"Across the UK families are still really struggling to make their money go far enough - and are often having to go into debt - as they experience a huge squeeze on their household incomes," said TUC General Secretary Frances O'Grady.
"With real wages still falling, most people are being forced to use their credit cards or their dwindling savings if they need to purchase anything beyond the most everyday of items."
Those in the North West of England had been worst affected, with an 8% real-terms drop, equating to £36.41 a week, in take-home pay.
The TUC also blamed the rise in temporary work and zero-hours contracts for hurting incomes. The Chartered Institute of Personnel & Development (CIPD) said it believes there are a million people on zero-hours contracts in the UK, while separate TUC analysis shows that the rise in private sector employment since the financial crisis is largely due to an increase in temporary work.
Official statistics show that regular pay, excluding bonuses, rose by just 1.1% in the second quarter, against consumer price inflation of 2.9% in June.
Minimum Wage Cheat Crackdown
Firms caught paying staff less than the National Minimum Wage will be "publicly named and shamed" by the UK government in a bid to deter other businesses from underpaying workers.
The business department said it is stripping away restrictions on the naming of firms who fall foul of wage law under a new scheme which takes effect from October 2013. They will still be subject to the same financial penalties and prosecution in the most serious abuses.
"Paying less than the minimum wage is illegal. If employers break this law they need to know that we will take tough action," said Employment Relations Minister Jo Swinson.
"This is why I'm making changes so it is easier to name and shame employers who break the law. This gives a clear warning to rogue employers who ignore the rules, that they will face reputational consequences as well as a fine if they don't pay the minimum wage."
Under the current system, the government can only name businesses caught out by HMRC underpaying staff if certain criteria are met, such as the amount owed to workers being more than £2,000.