If the obesity trend in the UK continues at the same rate as present, by 2035 almost three in four adults will become obese or overweight. This could result in an additional 670,000 new cases of cancer in the next two decades, a health report has said.
Obesity Health Alliance called for the government to restrict television adverts endorsing junk food before 9pm and to tighten online marketing of unhealthy food. It also proposed new targets for the food and drinks industry to cut the amount of sugar and fat in food to help tackle obesity in both adults and children.
The report, titled 'Tipping the scales: Why preventing obesity makes economic sense', predicted that by 2035, about 40 million UK adults could become obese or overweight. It found there could be seven million new cases of weight-related diseases, with about 440,000 new cases of diseases in 2035 alone, leading to £2.5bn ($3.6bn) in NHS and social care costs in the year.
The Obesity Health Alliance report further stated that if the obesity rates are reduced even by 1%, it would result in financial savings of about £300m for NHS in 2035 alone. Reducing the trend would also lead to a reduction of 64,200 new cases of cancer between 2015 and 2035.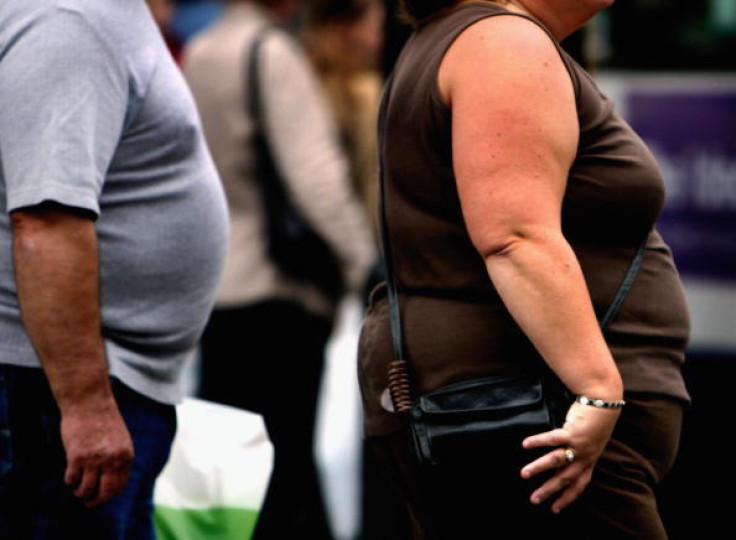 The study said that the number of obese or overweight men is likely to be higher than women, with 76% of men, compared to 69% of women, likely to fall in these categories by 2035. People are categorised as obese when they have a body mass index or ratio between their height and weight of 30 or more, while overweight people have the ratio at between 25 and 29.9.
Being overweight or obese makes a person more vulnerable to several serious diseases like heart disease, cancer, diabetes and hypertension. The report said the UK could see an additional 4.62 million cases of Type 2 diabetes, 1.63 million cases of coronary heart disease and 670,000 new cases of cancer as a result of obesity.
Cancer Research UK's Policy Research Centre for Prevention of Cancer commissioned the report. Modi Mwatsama, director of Policy and Global Health at the UK Health Forum and member of the Obesity Health Alliance, said: "This study is a wakeup call for the Government and shows a daunting future if no strong action is taken against the obesity epidemic.
"We can't expect industry to make changes on their own and people need help making healthier choices. Companies will have to be held accountable by Government. The Government must lead the way by creating a level playing field with independent, regulated targets for reducing the amount of sugar, fat and salt in food. Without Government action, our children face a life of disease and early death."