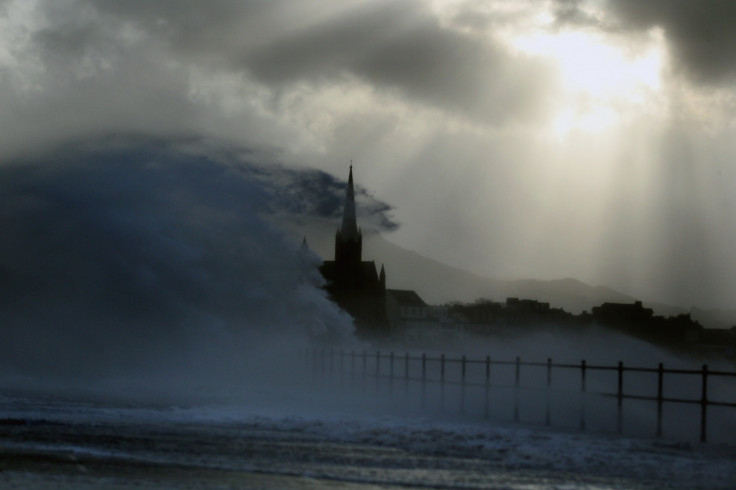 The Met Office has issued a severe gale warning for parts of Scotland as rain and wind bring a halt to recent mild weather. South-western winds in the north of Scotland are likely to strengthen to gales or severe gales on Thursday (22 October) as the rest of the country continues to experience wet and windy conditions.
A yellow warning of wind has been issued for the northern Scotland from 1am on Thursday until 6pm later that day. The gales are being formed due to a deep area of low pressure to the north of the UK on Wednesday and into Thursday. The Met Office has warned of disruption to travel, particularly ferry services, and predicts difficult driving conditions.
A spokesperson for the Met Office said: "While wind strengths will not be unusual for the time of year, this will be the first severe gale of what has been a quiet autumn so far. This may lead to impacts such as traffic restrictions on some bridges and present a hazard to high-sided vehicles on north-south routes."
Gusts of wind could reach up to 55-56mph within the warning area, while Orkney and the north coast of Sutherland and Caithness could reach up to 70mph. Forecasters have also said that areas outside the warning area such as the central belt of Scotland could also face gusty conditions. Parts of eastern Scotland and north-eastern England could also be affected.
The weekend is set to bring more unsettled weather with bursts of rain and wind. Temperatures are also set to drop slightly, bringing the possibility of some snow for the northern hills. Forecasters have warned that the end of October is likely to see a "prolonged colder spell for all areas" with temperatures below average.
The temperature drop will prompt many to wonder whether predictions of "the coldest winter in 50 years" are coming true. Earlier in the year forecasters warned that a repeat of the 1963's "worst winter in history" could be possible in 2015. According to reports, snow blanketed the country for weeks and the River Thames froze as temperatures dropped to -20C.