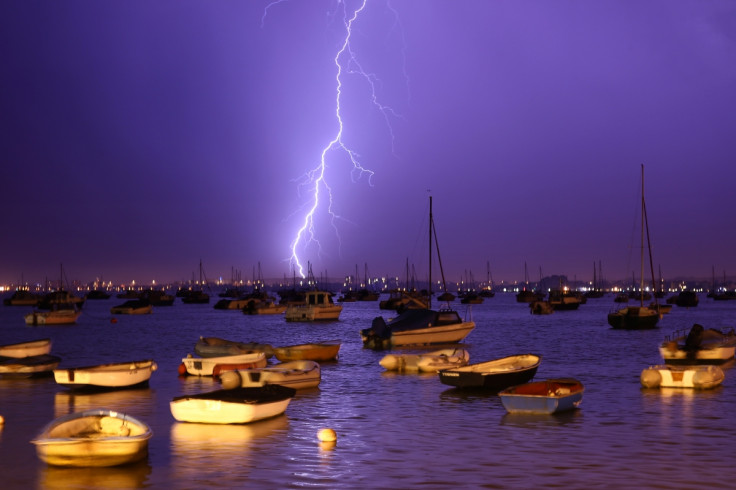 Nigel, Katie, Barney, Phil, Rhonda and Mary are among names chosen by the British public for storms that could hit the UK and Ireland this winter. The Met Office announced the official list of chosen storm names on the night of 19 October after many pitched in to have their say on who we should name our storms after.
The Met Office launched the 'Name Our Storms' project last month in the hope that it would help raise awareness of severe weather. Storms moving in from the Atlantic often make first landfall on UK shores, and the Met Office said they would be naming these storms when they have the potential to cause "substantial impacts" in the UK or Ireland. Names will be chosen from the official list in alphabetical order and alternating between male and female names.
Derrick Ryall, head of the Public Weather Service at the Met Office, said: "We have seen how naming storms elsewhere in the world raises awareness of severe weather before it strikes. We hope that naming storms in line with the official severe weather warnings here will do the same and ensure everyone can keep themselves, their property and businesses safe and protected at times of severe weather."
Keeping in line with the US National Hurricane Center's storm naming convention, no names beginning with the letters Q, U, X, Y and Z have been chosen. Storms and hurricanes that have already been named by the US National Hurricane Center will continue to be referred to as the remnants of 'Hurricane X'.
Many took to Twitter following the announcement in amusement at some of the names chosen, particularly 'Storm Nigel', who many have drawn connotations with UKIP leader Nigel Farage. One Twitter user commented: "Storm Nigel has been ring-fenced for the scary ones coming from Europe."
The full list of storm names chosen by the British public are: Abigail, Barney, Clodagh, Desmond, Eva, Frank, Gertude, Henry, Imogen, Jake, Katie, Lawrence, Mary, Nigel, Orla, Phil, Rhonda, Steve, Tegan, Vernon and Wendy.
There are currently no severe weather warnings issued by the Met Office. However, the settled weather is expected to come to an end on Wednesday (21 October) as a low-pressure air system from the Atlantic will bring heavy rain and strong winds.