UK Youth Unemployment: Finding a Lost Generation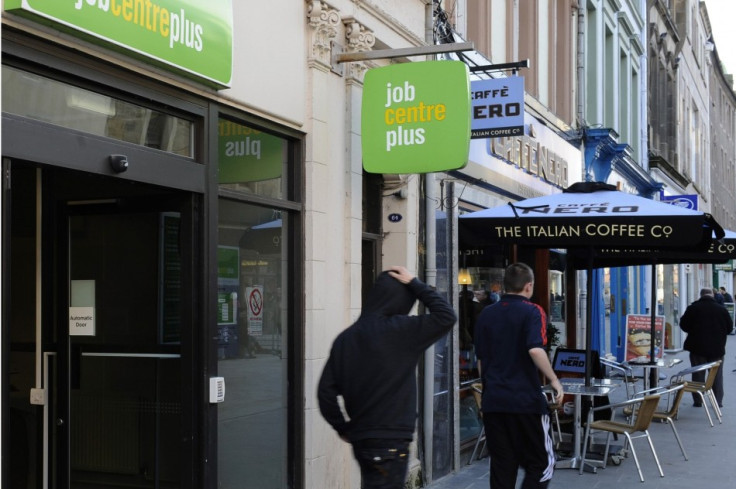 Ashleigh Hudson left school at fifteen without a qualification to her name. After living off her father for a while in Coventry, she moved up to Sunderland to live with her nan and started the demoralising process of applying for jobs she knew she wouldn't get.
After working a brief placement at a hotel, and not being kept on, Ashleigh finally found work selling shots of alcohol to the city's stumbling night creatures as they slurred and staggered from bar to bar.
"That's all I felt I could do. That's the only way I could work, really," she tells IBTimes UK.
"Every time they rang me to do a job I went in. I was working from 8 o'clock in the evening until 5 in the morning. I didn't have a proper place to sleep, so I was working that long, and going home, but I didn't have a bed or anything. Life was rubbish. That job just took everything away from me."
The best she could earn was £120 a week, but then her bosses said sales were too low and she found herself scraping in just £13.50 every seven days. Ashleigh felt she had no choice but to quit and claim unemployment support while she sought a decent job with proper pay and prospects.
There was nothing for her.
"It was horrible. I was getting job seeker's, so I was living off that," she says.
"I didn't have a home. I was living in hostels. They were horrible and I didn't want to be in them. So I was out every day with no money, and obviously with the money that I had on me, I had to be careful with what I was spending it on.
"Honestly, I just hated my life. I just thought I can't live like this. There were points where I just wanted to give up."
Ashleigh's story is just one of nearly a million in Britain. For her, the it ended sweetly. She now works for youth unemployment campaign Million Jobs, but there are still hundreds of thousands of others like her who have not yet found a job.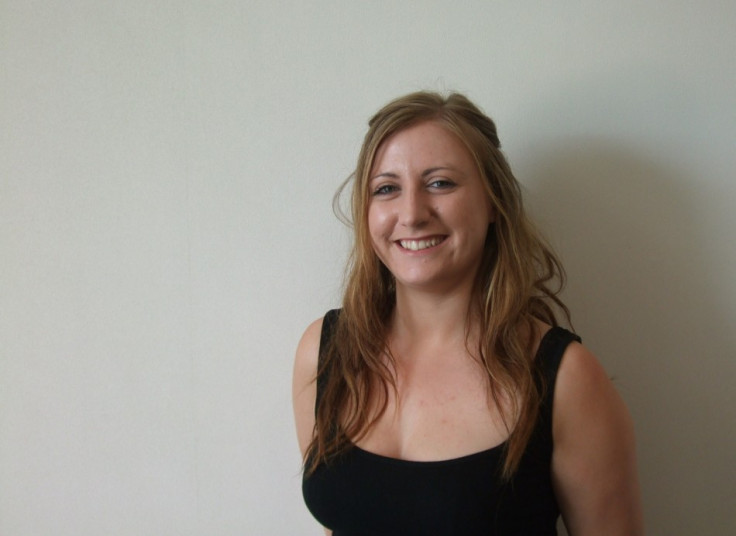 Official figures from the Office for National Statistics (ONS) show that there are 973,000 unemployed 16 to 24-year-olds in the country.
This figure only includes those young people who have been actively seeking work in the previous four weeks. A fuller picture is offered by so-called "Neets", or those not in education, employment or training. There are 1.09 million neets in the UK.
Antonia Warwick, an out-of-work young woman who is seeking help through the unemployment support charity Tomorrow's People, tells IBTimes UK that being jobless "makes me angry".
"It means that I can't afford a lot of the things I need as I live independently and so don't have any spare income for myself," she says.
"Working is important to me because it means that I will be able to build a career and earn money to support myself. Having a job would mean I wouldn't have to worry about being able to pay my rent and other bills."
She wants a job caring for others to "make a difference in people's lives".
If she had the chance to meet David Cameron, Antonia would tell him "it is unfair how he is treating people on benefits and if he lived in my shoes for one day then maybe he would understand how much people are struggling."
Another young person working with Tomorrow's People, Chris Marchant, shared Antonia's feelings, saying he would tell Cameron "swap shoes so he'll be in my position".
Chris said being jobless left him "skint, sad, angry, unhappy" and that having work would offer him support.
Chelsea Brown said she feels "stressed knowing that I have no money" and lacks the confidence to secure a job. She wants to eventually start her own business and would tell the prime minister "what I think of him".
"He doesn't know how to run the country. He has brought cuts down. Me and my family are seeing the consequences," she says.
James Legg, another in the long roll-call of the youth unemployed, tells IBTimes UK it is "frustrating and depressing not having work" and that he is suffering from the welfare cuts.
'The Impact on Their Mental Health is Huge'
It is the same cocktail of emotions every time. Anger, depression, frustration, boredom, insecurity, worthlessness. Youth unemployment isn't just an economic problem. Output may be lost, potential talent is wasted, money is poured into a welfare black hole, but it can also have a devastating effect on the long-term psychological health of the individual.
A 2002 study by Anne Hammarstrom and Urban Janlert of the Department of Public Health and Clinical Medicine at Umeå University, Sweden, concluded that "early unemployment can contribute to adult health problems. Thus, youth unemployment constitutes a significant public health problem, which to a certain extent remains in adult age.
"After controlling for initial health behaviour and symptoms as well as for working class background and late unemployment, early unemployment among young men and women showed a significant explanatory effect on smoking, psychological symptoms and- among men only - somatic symptoms after a follow up of 14 years," said the study.
This is the legacy of misery left behind in the last will and testament of a young person's dead employment prospects.
"It's gruesome," Lottie Dexter, director of Million Jobs, tells IBTimes UK. "I've met young people from all backgrounds. They've come from tough times, they haven't really had an education, they haven't really had a family, and the thought that they wouldn't get a job and not having a job just knocks them further out of society.
"It can even happen to people who have quite good backgrounds, or went to an expensive school. Their wellbeing, their hope, their morale - the impact on their mental health is huge. They just feel down and out. No-one's willing to give them a chance.
"They feel isolated. They fall behind from their friends and peers. Then we have this whole section just sat on the sidelines, really just waiting. Because you try, get knocked back, try again, get knocked back again, and eventually you just stop trying."
In the longer-term, those who have been out of work in their youth are more likely to earn lower wages, meet the criminal justice system, and see their health suffer.
No One Specific Cause
How have we let this happen? How, in modern Britain, one of the wealthiest countries on the planet, have we allowed nearly a million young people struggling to keep their heads above the surface?
"One of the first things we've observed, and it's obviously not just us observing this, is that youth unemployment in the UK isn't just a response to the recession. It's been rising since the early 2000s," Lizzie Crowley, senior researcher at Lancaster University-linked thinktank The Work Foundation, tells IBTimes UK.
"There's a number of potential explanations and there's interaction between all of them. I don't think you can point to one specific cause," she adds, though points out that the evidence doesn't suggest it can be blamed on increased EU immigration or the national minimum wage.
Crowley lists the rough school-to-work transition, the "serviceisation" of the UK economy, the feminisation of the labour market, a decline in young people with work experience during education, and the neglect of vocational pathways under recent governments.
As fewer school-leavers have experience of a work place, with as many as 50% never having had paid employment in their relatively short lives, they often lack softer skills that employers require from day one in a job. These softer skills are needed more than ever, as the UK's ever-expanding service sector accounts for around three quarters of GDP.
Trouble is, there are fewer part-time jobs around for young people because of an increasing number of women in the labour market looking for flexible work to suit their childcare needs.
Then there are fewer apprenticeship opportunities than there used to be because the focus in recent years, especially true of the Labour party under Tony Blair, on getting as many young people to university as possible.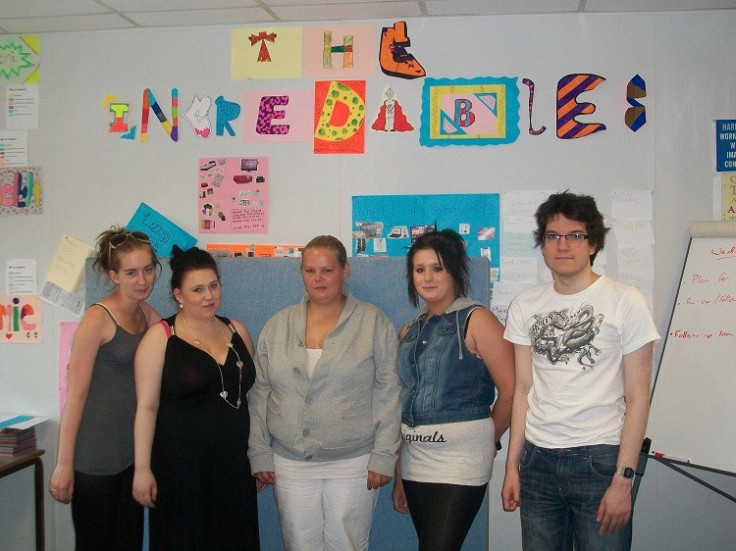 "Vocational pathways, until quite recently under the coalition government, have been neglected by previous administrations, both Conservative and Labour," says Crowley.
"There was a real emphasis under the Labour party to get 50% of young people to be graduating with degrees. The emphasis was really on that academic type pathway, probably to the detriment of our vocational education system.
"We don't have a strong model of an apprenticeship system where employers are heavily engaged in the design of curriculum, for instance."
Dexter of Million Jobs also throws schools and the welfare system into her analysis of the problem.
"I think the key thing is education. I think our education system at the moment doesn't equip people for work. They don't know how to write a CV. They aren't really aware of the careers that are available, and what they need to do to get them," she says.
"I think that we need to make apprenticeships a really viable option. It's all very well going out there and saying we're going to make 30,000 apprenticeships available here, but schools need to inform pupils about apprenticeships. They need to be made aware of the career benefits that amass from taking an apprenticeship."
She added: "There needs to be a massive push to where an apprenticeship can become and is a valid alternative to a degree, and I really think the middle classes need to buy into that as well."
Dexter proposes a system where welfare benefits for young people are routed through employers as pay for training schemes, rather than allowing them to "fall off a cliff" after school and onto JSA.
"The root causes are undoubtedly education and welfare. That's why we have such a massive structural youth unemployment problem in this country," she said.
"Even when the economy is booming, we have 7-9% of young people who will be unemployed no matter what."
Youth Contract and Work Programme: Failing or Finding Their Feet?
Currently the government has two big schemes working at bringing youth unemployment down. The first, the Work Programme, has been battered by its many critics.
Its results have consistently disappointed, with the most damning statistic being that it failed to lift as many people into work as the Department for Work and Pensions had forecast would have found a job if the scheme had not even existed.
Under the Work Programme private and third sector contractors are paid to help the long-term unemployed back into the labour market. They are paid by results, but this has led to so-called "creaming" and "parking" - providers chasing easier payments by creaming off the easiest cases and parking the difficult ones.
Many long-term unemployed young people are among the most difficult cases, needing work from scratch on education and skills, even just the basic three RRRs. Then on top of this are complex mental health and psychological hills that need to be climbed.
"The Work Programme obviously isn't working particularly well at the moment. A lot of that comes back to there's not enough demand within the economy," said The Work Foundation's Crowley, adding that there are also big questions over the payment structure.
"Evidence suggests from other countries suggest that those types of models, they almost have a race to the bottom and they don't deliver: who can get people into jobs for the least cost possible?"
Crowley said it would be better to focus on skills and education rather than work so "when the economy actually starts growing again you've got a supply of skilled labour who can be taken on by employers."
The second of the government's flagship schemes is the Youth Contract, which effectively offers workplaces wage subsidies for taking on unemployed young people.
According to the first set of figures released 18 months on from when the Youth Contract launched, just 4,690 unemployed young people had been helped into work through the initiative. It missed its target and, while still early on, is not an encouraging start.
"I think these measures, in the absence of growth in the economy, are doomed to failure," said Crowley.
EU-Wide Problem
Reacting to soaring youth unemployment across the region, with rates of 64.9% in Greece and 56% in Spain, EU leaders have called for a "Youth Guarantee".
This would guarantee all under-25s a job, education or training to try and save what is quickly becoming a lost generation, but Crowley is not convinced it is the panacea we're looking for.
"Those schemes are incredibly expensive and you might actually be displacing someone else who is in the job market who might have got that job," she says.
"We have come out on the side of a guaranteed part time job for young people who have been out of work for some time. I do think it's important that if you were going to do it, you would have to be very careful about how it was implemented."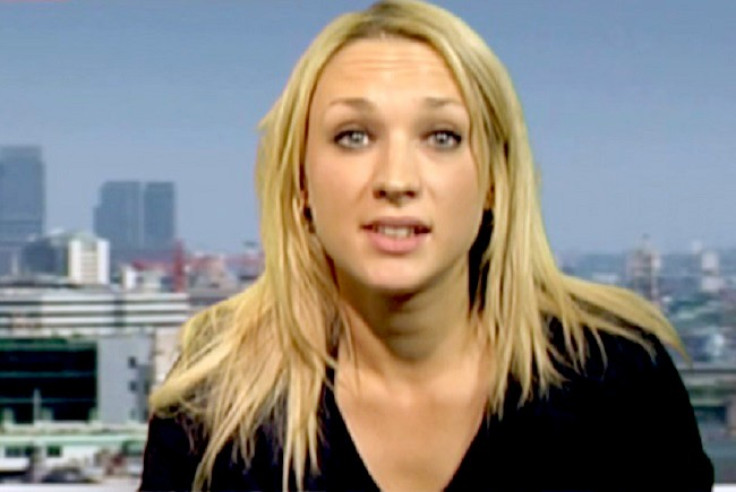 For Dexter, businesses could do more to ensure that young people have work and are equipped with the new and old skills industries need.
"Businesses need to form collectives and come together as sectors. Sector-based training schemes are really important and obviously sector-based apprenticeships are the way to guarantee the future of industry," she says.
Crowley says we must join up the labour market, employers and school and ensure that skills taught in school match up with the needs of available jobs, so leavers are fully equipped for the workplace and ready with the foundations on which to build a long and successful career.
"If you were able to justify spending on anything in this era of austerity, I think that it should be done now. There is a real business case for doing so," she says.
Action Needed Now
Despite the glum numbers; despite the harrowing, saddening and maddening stories from the unemployed young; despite the wider economic malaise, Dexter is adamant that things can improve.
"We can crack this. We can do this. We just need a big, bold concerted effort and we need businesses to drive and push for it," she says.
"Politicians won't necessarily act in the interests of young unemployed people who don't vote, whereas businesses and middle class families do vote. So once the emphasis is there with them then we can actually get something done about this."
It is a tired, obvious cliché, but young people really are our future. How well-shaped our young people are is how well shaped our future is.
Unless we take concerted, comprehensive action now, our future is as bleak as these young people's present.
© Copyright IBTimes 2023. All rights reserved.