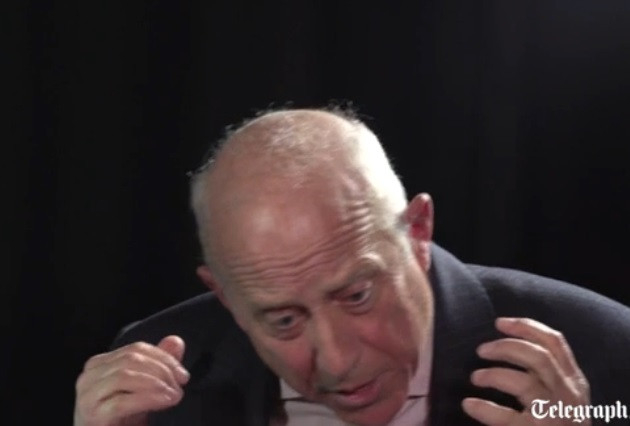 'Bongo Bongo land' Ukip MEP Godfrey Bloom has claimed that men suffer as much domestic violence as women.
The man who Nigel Farage last year blamed for wrecking Ukip's summer conference by branding foreign countries "bongo bong land," controversially claimed that as many women inflicted domestic violence as men in Britain.
Bloom, who lost his position as Ukip's economic and defence spokesman for calling a roomful of women "sluts", told the Telegraph: "There are an equal number of women who carry out domestic violence on men.
"Some men treat their wives badly and should go to prison, I don't disagree with that. There are some scoundrels or swines, some who are addicted to drugs or drinks who do strike women.
He added: "But it is very unusual across the board."
When challenged with figures showing two women in Britain die every week as a result of violence from their partner - with no equivalent figures for male victims, Bloom appeared to concede the point, saying: "I accept that."
Elsewhere in the interview, Bloom insisted his "commonsense" views were shared by constituents in Yorkshire.
"I represent a lot of people in my constituency who think and feel what I believe, including many women."
Bloom also laid in to his party by painting it as a something akin to a personality cult. He claimed nobody outside Ukip knew anyone in it except for himself and Farage. He said: "This is one of the problems Ukip has."
Farage was unfit to lead Ukip because he prevented new talent from emerging from the party ranks, claimed Bloom.
"Nigel has been doing it for 20 years, and one might argue that's too long," he said.
"He's done an extremely good job as a salesman. But let me say this – as a businessman, I would personally not make my best salesman the managing director or chairman of the board.
"In order for somebody to come to the surface of the party – and we have a lot of bright young people at Ukip – it's time [for Farage to go]."
He also appeared to cast doubts on the 49-year-old's brainpower when asked if he thought Farage were intelligent.
"In what way?" said the Yorkshire MEP following a pregnant pause.
Farage has claimed he was making efforts to bring through fresh talent as he admitted there was a lack of variety, especially in female membership.
Addressing an event at Chatham House in central London, Farage said: "I'm not some maniac egotist who wants to do every interview. I'm trying to bring new people on. People like Diane James and Mago Parker have real life experience and will help us reach more voters."
Ukip is hoping to make big gains in next month's local and EU elections. Farage has indicated he will quit as leader if the party failed to win any seats at next year's general election.