Ukip Pledges to Ban Climate Change Lessons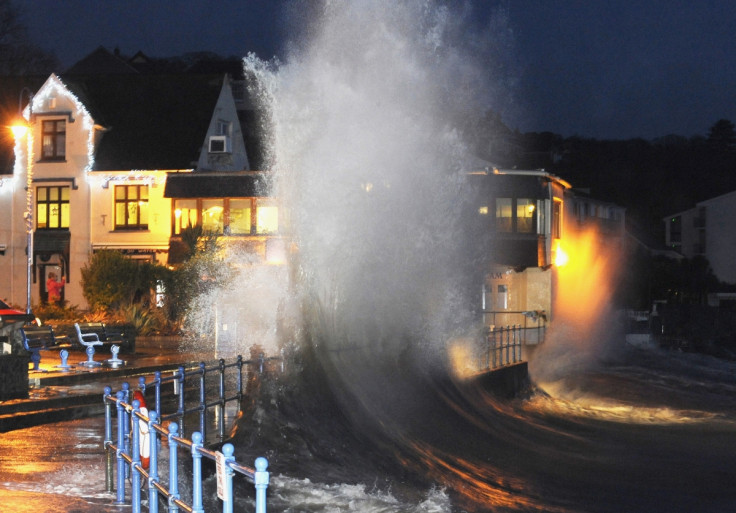 Nigel Farage's United Kingdom Independence Party (Ukip), which wants Britain to withdraw from the European Union, will ban the teaching of global warming in schools if it wins power in the 2015 elections, its education spokesman has promised.
In 2010. Ukip announced it would ban the screening of Al Gore's controversial documentary An Inconvenient Truth if elected, but it now says it will go much further.
Speaking to Index on Censorship, Ukip spokesman Derek Clark said:
"We will still ban Al Gore's video for use in schools if I've got anything to do with it. I will not have much opposition within the party. It is, of course, not just this video which needs banning; all teaching of global warming being caused in any way by carbon dioxide emissions must also be banned. It just is not happening."
Released in 2006, Gore's film won an Oscar for best documentary in 2007 but was criticised in some quarters over inaccuracies. In 2007 a UK High Court ruled the movie contained nine major scientific errors, including claims that the melting of Greenland ice would see sea levels rise by up to 20ft "in the near future".
However, many scientists reacted with a mixture of incredulity and horror at suggestions that anthropogenic climate change – ACC – would not be taught in schools if Ukip gained control.
"It is anti-scientific nonsense," said Co-Director of the UK Energy Research Centre Dr Nick Eyre, "as well as a worryingly repressive approach to education."
Although scientists are "95%" certain that humans are the dominant force behind climate change, the general public have become more sceptical in recent years, particularly following a series of harsh and cold winters in the UK. A recent ITV poll found that half of those questions either didn't know or didn't believe that humans were to blame for climate change.
However, Dr Eyre, who is also Jackson Senior Research Fellow in Energy at the ECI and Oriel College Oxford, insisted: "The very strong link between climate change and anthropogenic carbon dioxide emissions is overwhelmingly accepted by the global scientific community, and has been for at least 25 years."
© Copyright IBTimes 2023. All rights reserved.