Ukraine Conflict: Prime Minister Mykola Azarov Resigns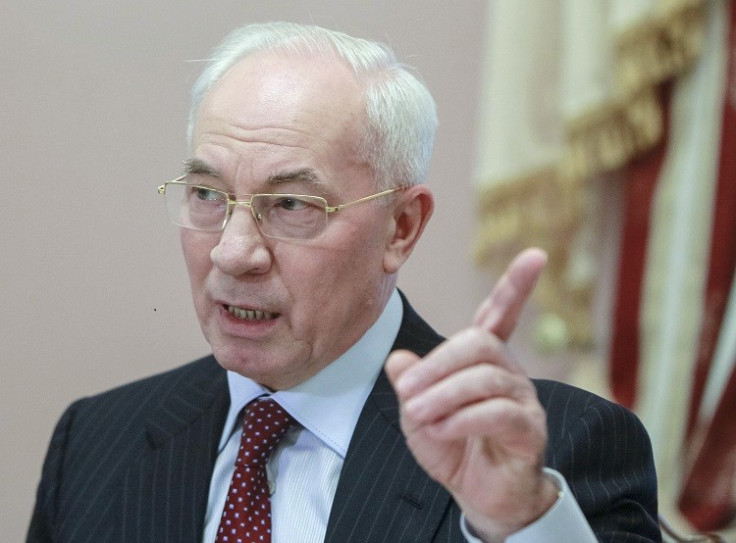 Ukraine's Prime Minister Mykola Azarov has resigned, according to the country's Cabinet of Ministers.
Azarov claimed his decision was intended to help bring an end to the violence which has overwhelmed the country, and remove the threat to "the economic and social development of Ukraine."
The resignation comes after days of violent protests which have resulted in the death of at least three people.
News of the departure was broken in a statement on the Ukrainian government's website, published as the parliament opened a special session aimed at repealing the new controversial anti-protest laws that were imposed this month.
In the statement, Azarov said: "In order to create additional opportunities for socio-political compromise, for the sake of the peaceful settlement of the conflict, I have made a personal decision to ask the Ukrainian president to accept my resignation from the post of Ukrainian prime minister.
"The conflict situation which has come about in the country is threatening the economic and social development of Ukraine, creating a threat to the whole of Ukrainian society and to each citizen."
Ukraine's first deputy prime minister Serhiy Arbuzov will take over as acting prime minister, Azarov's spokesman said.
Ukraine's President Viktor Yanukovich has consented to scrap the anti-protest laws, which impose heavy fines or arrest of up to 15 days upon those who participate in rallies, meetings or street marches in masks, helmets or hats that complicate the identification of a face.
According to a statement on the presidential website, justice minister Elena Lukash announced: "A political decision has been made to abolish the laws adopted on January 16 that caused multiple discussions."
Former boxing champion and key opposition leader, Vitaly Klitschko, and nationalist leader Oleg Tyagnybok were also present during the discussions.
Azarov's resignation and the elimination of the anti-protest laws meet only two of the protesters' demands.
The demonstrators are also urging Yanukovich to step down, sign an EU deal and release political prisoners, including former prime minister Yulia Tymoshenko.
The protests were sparked after Yanukovych spurred a trade and investment deal with EU and sought financial help through Russia.
Russia's Vladimir Putin agreed to buy billions of dollars worth of Ukrainian government bonds, and to reduce the price of gas exports.
While thousands of Ukrainians are in favour of an opening towards EU, the bailout keeps Kiev firmly tied to Moscow, and the possibility of a collaboration with EU does not seem to be included in Yanukovich's plans for the future of Ukraine.
© Copyright IBTimes 2023. All rights reserved.