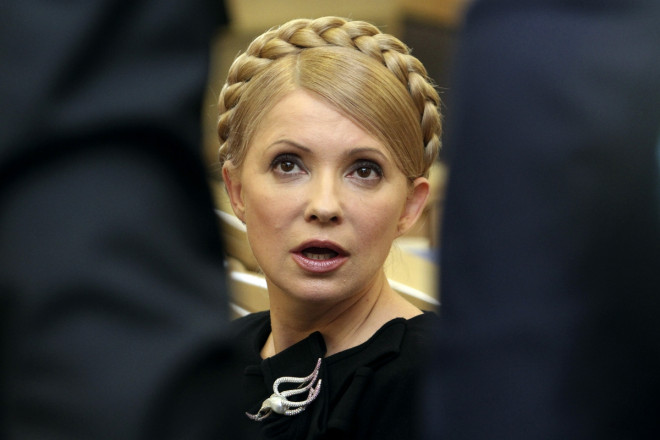 The jailed opposition leader Yulia Tymoshenko is set to be freed as part of a number of political decisions taken at an emergency session of parliament in Kiev on Saturday.
Initial reports claiming that she was already free were later retracted. Ukrainian aide Natasha Lysova said a parliamentary decision had agreed that Tymoshenko, the former prime minister of Ukraine, must be freed immediately.
Tymoshenko is the arch-rival of President Viktor Yanukovich and her arrest in 2011 and conviction on charges of abuse of power were widely perceived as politically motivated.
Sky's Diplomatic Editor Tim Marshall said: "The president has left and it looks like his power has crumbled. There's a new speaker, who is sympathetic towards the opposition who are rapidly becoming the government.
"Tymoshenko is set to be released, the interior ministry which controls the police says it wants rapid change, and the party which is strongest in the east - which is the government's party - has said it wants to unify the country.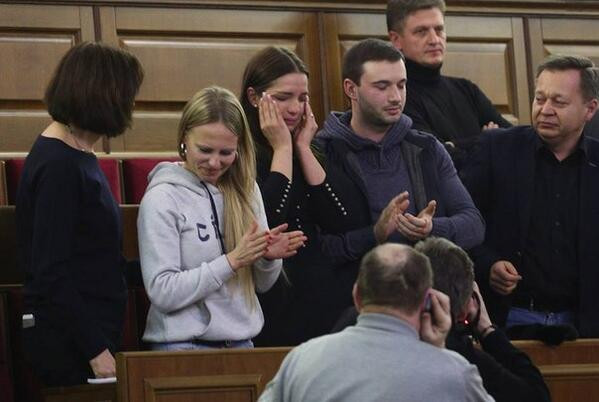 "The next move probably is Tymoshenko to come to the capital and there will be tumultuous scenes and if that happens at some point this square has to be cleared."
It comes after protesters claimed full control over the city of Kiev and key allies of Tymoshenko were appointed to interim roles by MPs during an emergency session of parliament.
Police have abandoned posts around the capital and protesters held the presidential office.
Opposition leaders have called for the president to stand down immediately and urged early elections to take place before May 25.
President Viktor Yanukovich is reported to have left Kiev, with his residence in the capital unguarded and journalists able to enter the building freely, according to the Interfax news agency.