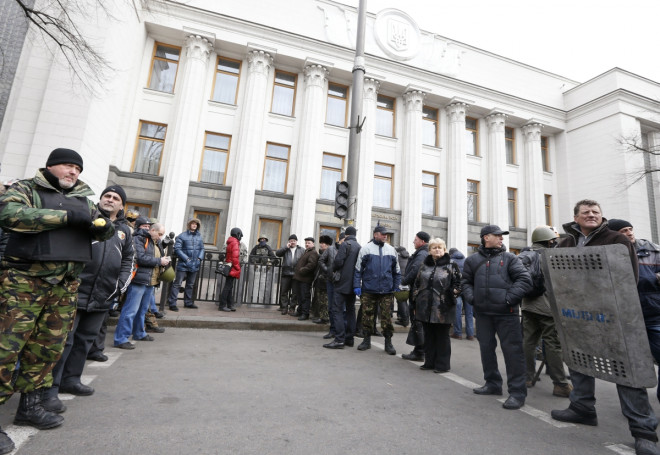 Ukrainian President Viktor Yanukovich has reportedly fled the country, hours after opposition groups vowed to march on the president's office with deadly weapons, despite an interim truce.
Local reports claim that Yanukovich, who caved in to opposition demands and agreed a temporary accord, has left for the UAE.
"The president left Ukraine, he's out of the country. So now the Verkhovna Rada [Ukrainian Parliament] needs to oust him because he's unable to fulfil his presidential liability," said Oleh Liashko, the leader of the opposition Radical Party.
The BBC reported that Yanukovich's office remained "unguarded and empty".
Local reports said a tour of the sprawling multi-million-dollar estate has also been organised for journalists, though it is not clear who will lead the tour.
A report on Espreso.tv has said Yanukovich's plane landed in Fujairah airport in the UAE.
However, conflicting reports suggest the president left Kiev and travelled to Kharkiv in the east, near the border with Russia.
There are no independent reports to confirm his whereabouts.
The parliament is set to take control of the country and elections are likely to take place as soon as possible.
The opposition groups camping in central Kiev's Maidan, or Independence Square, had threatened to march on the president's office with deadly weapons if he did not resign.
"77 people died, and they are still negotiating. I ask you to support us in this. I speak from my unit - if you [opposition leaders] don't make a statement demanding Yanukovich's resignation by 10 a.m. tomorrow [Saturday], we will go with the weapons, I swear it," said a member of "People's Self-Defence" in an address.