Ukraine Crisis: Russia's Rosneft wants Multibillion Dollar Loan Amid Sanctions Squeeze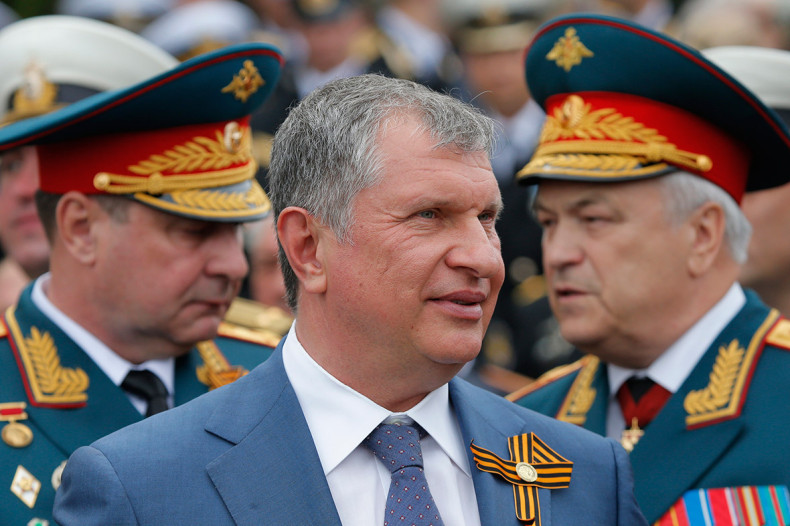 Russia's state-controlled oil giant Rosneft has requested a $42bn loan from a fund created for Russian pensions as it seeks to limit the impact of Western sanctions.
Rosneft asked the National Wealth fund to buy 1.5tn roubles ($41.6bn, £24.9bn, €31.1 bn) of its bonds in order to cover its net debts, according to Reuters news agency, who cited a government source.
The world's biggest listed oil producer, Rosneft, produces more oil than Iraq. It was targeted by Western sanctions, while its chief executive Igor Sechin was also personally subjected to US sanctions.
Analysts said the Russian government was likely to reject the proposal although Russia's Deputy Prime Minister Arkady Dvorkovich was quoted in Russian media as saying the government would respond in two weeks.
The majority of the $86bn fund, generated through oil revenues, has been ploughed into Russian infrastructure projects.
Russia receives around half of its budget revenues from energy but the state faces massive defence costs as President Putin boosts the country's military spending.
Sechin said the company needed the funds to help it deal with the US and European ban on credits and loans with a maturity longer than 90 days.
Meanwhile, state-controlled gas giant Gazprom reported its first year-on-year loss since 2008, despite not being targeted by Western sanctions.
Moscow has been embroiled in a dispute with Ukraine, over the price Kiev pays for gas, resulting in Gazprom halting gas deliveries to Ukraine in June.