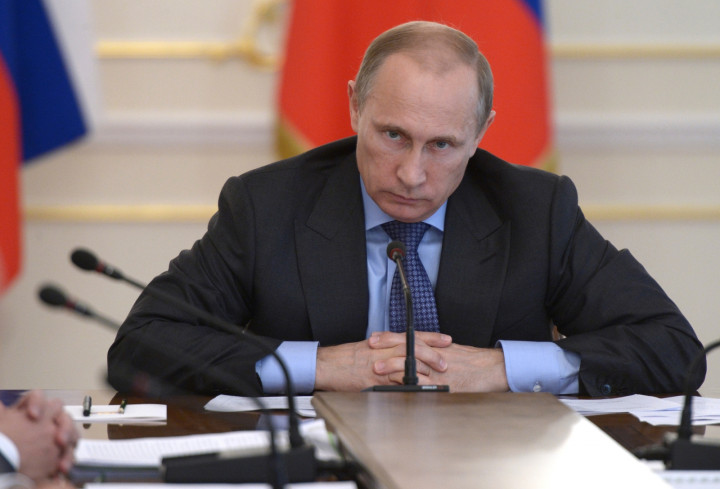 The sanctions regime imposed by the west are beginning to take a toll on the Russian economy, with Russia's GDP growth falling fractionally in the second quarter of this year.
Growth dipped to 0.8%, ahead of analysts' expectations, but below the official state prediction of 1.1%. First quarter growth was 0.9%, however as the latest round of embargoes begin to take their toll, the economic situation is expected to get much worse.
Capital Economics, a research firm, is predicting zero growth for the year, which would imply a negative return over the back half of 2014. The firm's Russia expert Liza Ermolenko admits that given the fluidity of the situation, there is not a lot of certainty attached to economic forecasts, but is confident that the outlook is negative.
"It looks like consumption growth has further to slow, and there's little hope for a recovery in investment. For now, our forecast for the year is zero growth," she told IBTimes UK.
Ermolenko envisages three possible scenarios for the Russian economy, based on future political events. Should there be a de-escalation in tensions, the economy could recover to grow by up to 2.5% in 2015.
Maintaining the status quo will leave growth anaemic, returning a maximum of 1% in 2015, with pressure on the ruble and stock market persisting. Fiscal stimulus could be introduced using oil revenues and the government reserves (estimated to stand at $480bn).
However, should Russia retaliate by forcing through further import bans, "the economy would fall into deep recession, with output contracting by 2 to 3%".
GDP information on July will arrive later this week and will be a greater indicator as to how far the Russian economy has slipped, with some analysts anticipating that it has already begun the slide into recession.
"For now it looks like Russia has entered technical recession. The year on year growth numbers suggest a quarterly contraction of GDP for two consecutive quarters. Higher frequency data for July will follow in a few days, but both industrial production and retail sales flagged in June, with real wage deceleration likely weighing on consumer demand. While the most recent manufacturing surveys showed some improvement, we are yet to see the impact of the latest round of sanctions. The outlook is not good," wrote Schroders analyst Craig Botham in the Economic Times.
Russia has been hopeful of minimising the impact of western sanctions by courting alternative sources of goods and export destinations. The Brazilian economy, for instance, is hoping to provide much of the agri-goods Russia requires, particularly meat, soybean and corn. Russian officials also met with Latin American governments last week in an effort to strengthen trade ties.
However, the European Union is said to be stepping up efforts with Latin American nations in an effort to limit Russia's ability to diversify its trade routes.
""We will be talking to the countries that would be potentially replacing our exports to indicate that we would expect them not to profit unfairly from the current situation," a senior EU official is reported as saying in the Financial Times.
Meanwhile, there are fears that dairy and food prices will rise after Russia slapped a retaliatory ban on imports from the EU, US, Australian, Canada and Norway.
A report from IBISWorld, an Australian research company, said: "As dairy markets are flooded with EU produce previously destined for Russia, one of the largest dairy importers, diversion of trade from a large exporter such as New Zealand could stem price declines in other markets. Similar trends could also occur in meat and fruit industries, with exports to Russia increasing from Asia and South America."