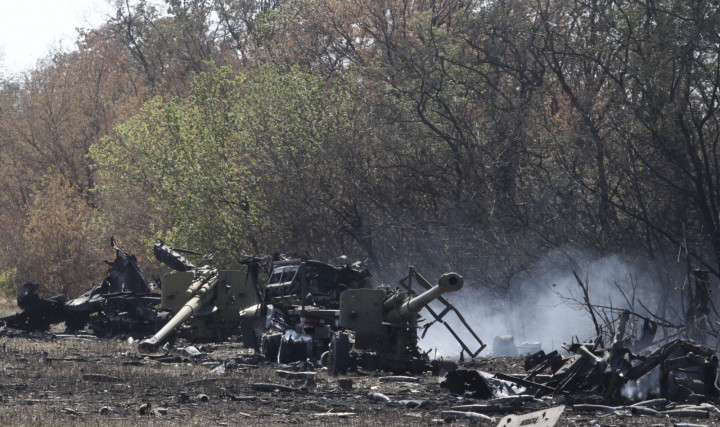 Ukrainian forces have come under artillery attack in the south-eastern flashpoint city of Mariupol threatening to shatter the fragile ceasefire.
Though the first 24 hours of the truce remained largely calm, explosions were reported later.
The ceasefire, agreed by Ukraine, pro-Russian separatists and Russia, had come into effect on Friday, 5 September.
Both Ukrainian and the Russian leaders have said the ceasefire appears to be holding. The situation is presently being monitored by international observers from the Organisation for Security and Co-operation in Europe (OCSE), which co-ordinated the negotiations.
"There has been an artillery attack. We received a number of impacts, we have no information about casualties," a Ukrainian official, who was at the scene of the shelling, told Reuters.
Trucks carrying humanitarian aid have been asked to return following the explosions, said the Red Cross. The trucks were heading to Luhansk, another flashpoint city currently controlled by pro-Russian rebels.
Mariupol, a city of about 500,000 residents, has witnessed some of the fiercest fighting in the five-month-long conflict in Ukraine.
Residents of the area and other leaders have constantly expressed doubts over the truce holding in view of the persisting tensions.
"The ceasefire is looking good for now but we know they [Ukrainian forces] are only using it to bring in more forces here and ammunition and then to hit us with renewed strength," a rebel commander in Donetsk who goes by the nickname Montana told Reuters.