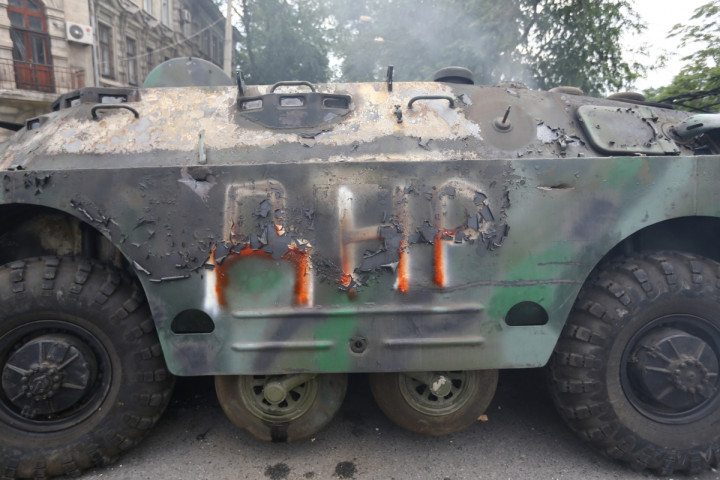 Several people have been confirmed killed after a Ukrainian military plane carrying dozens of people was shot down by separatists, Kiev's defence ministry has said.
The shooting down of the plane is described as one of the bloodiest incidents in the Ukrainian political crisis.
The Ilyushin-76 military transport plane was believed to be carrying 49 people when it was shot down in the eastern city of Luhansk, one of the flashpoint regions of the turmoil.
The exact death toll is yet to be ascertained.
Announcing the incident on its website, the Ukrainian defence ministry said the plane was carrying troops, hardware, equipment and food as part of a routine mission.
The statement read: "On the night of 13 June, while landing at the airport in Luhansk, terrorists cynically and treacherously fired from anti-aircraft and heavy machine gun installations at an air force plane of Ukraine, IL-76, which carried out the transportation of personnel for the purpose of rotation. On board were military personnel, machinery, equipment and supplies."
The latest attack came hours after Kiev's recently installed administration went on the offensive against pro-Russian separatists in the restive and strategic city of Mariupol retaking it. The city connects Ukraine and Russia on the southeast border.
More than 30 armed militants have been detained in the operation.