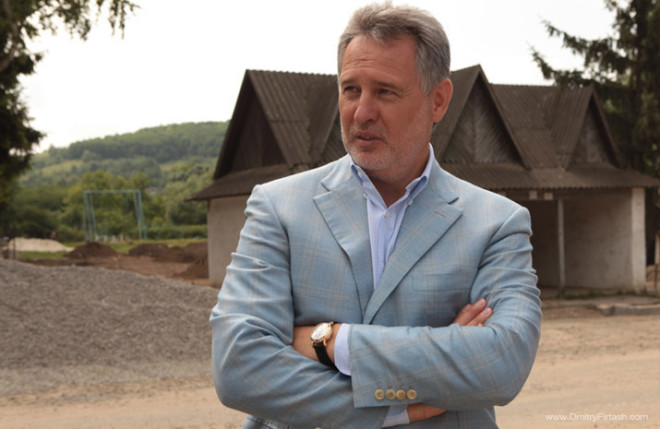 Ukraine's Interior Ministry has denied placing the Dmytro Firtash on a 'wanted list' after the gas industry oligarch was arrested in Vienna, Austria.
According to an Interfax-Ukraine report, Ukraine's Interior Ministry spokesperson said "we didn't put Firtash onto a wanted list via any channels."
Ukraine's Foreign Ministry confirmed that Firtash has been arrested in Austria.
"According to a report by Ukraine's embassy in Austria, the report that Dmytro Firtash was arrested at the request of the FBI has been confirmed," said Ukrainian Foreign Ministry Spokesman Yevhen Perebyinis.
Austrian police arrested Firtash, also known as Dmitry, under the Federal Criminal Agency's (FCA) orders.
He has been under investigation by the US Federal Bureau of Investigation (FBI) since 2006.
While the FCA initially did not confirmthe name of the detainee in question and instead, originally, identified suspect only as Dmitry F.
"Based on years of investigations by the US FBI and an arrest warrant issued by a US federal district court, Vienna prosecutors issued a national order to detain the businessman," said the FCA in a public statement.
The agency added that he was arrested on the suspected violation of bribery laws and forming a criminal organisation.
Firtash is one of the top ten richest men in Ukraine and is tipped to be worth around $1bn (£599m, €717m) and is the co-owner of RosUkrEnergo, which controls most of Ukraine's lucrative titanium business.