The UN's most senior human rights advocate will step down without seeking a second term because he fears his voice will be "muted" by leading global powers.
Zeid Ra'ad al-Hussein, a Jordanian prince and diplomat, revealed his intentions in an email to staff, which has been seen by Foreign Policy.
He told colleagues he would step down from his position as High Commissioner for Human Rights in the Summer of 2018, a highly unusual move.
"After reflection, I have decided not to seek a second four-year term," he wrote.
"To do so, in the current geopolitical context, might involve bending a knee in supplication; muting a statement of advocacy; lessening the independence and integrity of my voice – which is your voice."
The Jordanian's tenure has been marked by vocal criticism of the US, Russia and China.
He previously described Donald Trump as "dangerous" and blamed the 45th president for a "surge in discrimination, anti-Semitism, and violence against ethnic and religious minorities".
He has also been an outspoken critic of the Chinese-backed government in Myanmar and Russia's efforts to prop up the Assad regime in Syria.
His email continued: "There are many months ahead of us: months of struggle, perhaps, and even grief – because although the past year has been arduous for many of us, it has been appalling for many of the people we serve."
His decision to stand down raises questions about the role of the UN in the 21st century. Secretary General Antonio Guterres has been reluctant to publicly criticise global powers, instead preferring to work behind the scenes.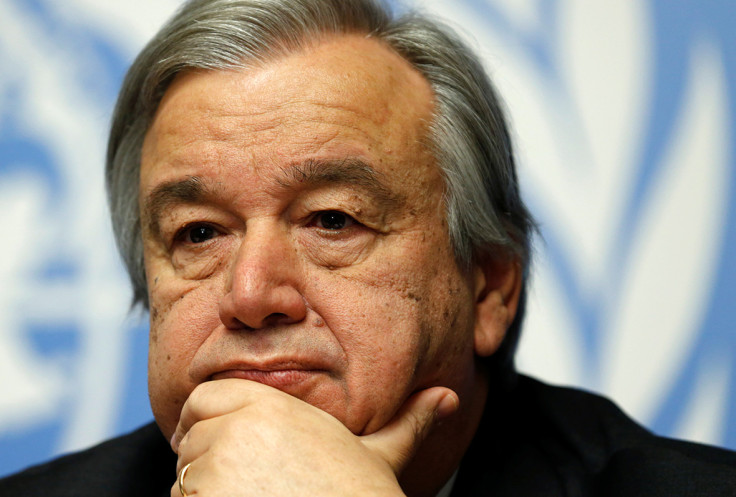 Guterres is also reported to have told al-Hussein to tone down his criticisms of Trump. It was rumoured that the secretary-general might not support the Jordanian if he sought a second term as Human Rights Commissioner.
Guterres's spokesman told Foreign Policy: "The High Commissioner has always enjoyed the support of the Secretary-General."
Philippe Bolopion, the deputy director for global advocacy at Human Rights Watch, offered a bleak assessment of al-Hussein's decision to step down.
He said: "The fact that he felt that he could not be reappointed without compromising his voice reflects poorly on the state of world affairs and human rights at the UN. In a world where human rights champions are few and far between, the High Commissioner has been a rare example of moral clarity, principle and independence."
Meanwhile on 21 December, the UN General Assembly voted by an overwhelming majority to call on the US to withdraw its recognition of Jerusalem as the capital of Israel. The non-binding resolution was approved by 128 states, with 35 abstaining and nine others voting against.