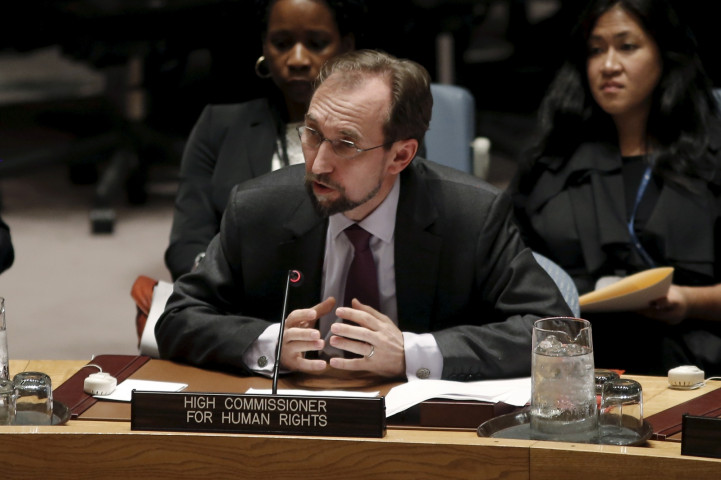 Zeid Ra'ad al-Hussein, UN's human rights chief, on Monday (5 August) slammed Western politicians saying that they use racist language and peddle propaganda that is similar to Islamic extremists. He called them "demagogues and political fantasists".
Speaking at The Hague, Hussein especially singled out the far-right Dutch leader Geert Wilders and said that he used prejudice as a political tool.
During the inauguration of the Hague-based Peace, Justice and Security foundation Hussein said, "I am a Muslim, who is, confusingly to racists, also white-skinned; whose mother is European and father, Arab. And I am angry, too, because of Mr Wilders' lies and half-truths, manipulations and peddling of fear."
Wilders' Freedom Party (PVV) launched its campaign last month, ahead of elections in March and in an election manifesto, he pledged to "close Islamic schools, mosques and ban the Koran" if he is elected. The party leading in opinion polls, also made promises to shut the borders, closing asylum seeker centres, banning migrants from Islamic nations and preventing Muslim women from wearing the headscarf.
Hussein denounced the proposals of the PVV Party and elaborated that Wilders had much in common with Donald Trump, French leader of the National front Marine Le Pen, Brexit campaigner Nigel Farage and Hungary's Premier Viktor Orban.
"All seek in varying degrees to recover a past, halcyon and so pure in form, where sunlit fields are settled by peoples united by ethnicity or religion. A past that most certainly, in reality, did not exist anywhere, ever," he was quoted as saying by the BBC.
He further added that he did not equate the actions of the western demagogues to the Islamic State (Isis). He said, "But in its mode of communication, its use of half-truths and oversimplification, the propaganda of Daesh uses tactics similar to those of the populists."
According to Dutch polls, the PVV is set to win the maximum of 37 seats in a 150 seat parliament while Prime Minister Mark Rutte's liberal party, VVD could come second with 23 seats. Geert Wilders appeared in court in March, charged with inciting hatred against Moroccans. His trial is due to begin on 31 October.