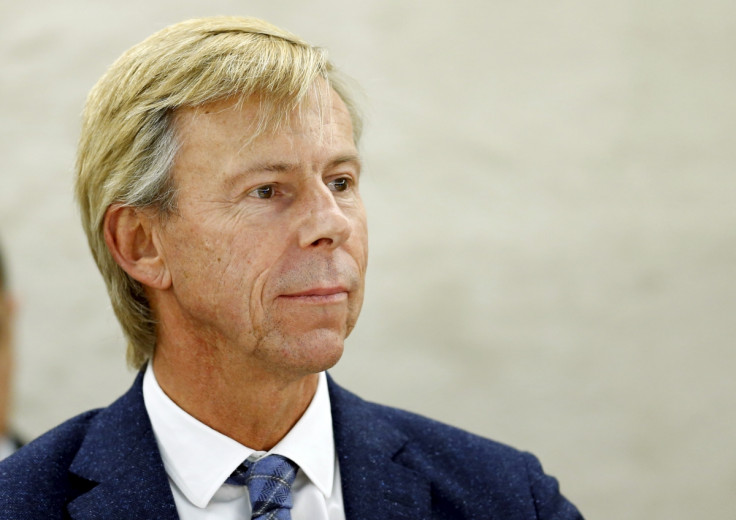 Anders Kompass, the UN official who had exposed the sexual abuse of children by peacekeepers in the Central African Republic (CAR), said he would step down as director of field operations at the UN Office of the High Commissioner for Human Rights (OHCHR) in Geneva on Wednesday (8 June). Kompass claims the United Nations has failed to hold its senior officials accountable and put an end to abuse cases.
The announcement of his resignation comes only five months after an inquiry commissioned by UN Secretary General, Ban Ki-moon, cleared him of any misconduct in the scandal.
Kompass had revealed that UN peacekeepers in CAR were sexually assaulting children as young as eight and nine, following which he was suspended in April 2015 on whistle-blowing charges. However, he rejoined in May 2015 after his suspension was adjudged "illegal". Announcing his resignation, Kompass said the organisation lacked accountability and that it was not possible for him to work there any more. He had expressed similar views when the inquiry report exonerated him in January this year.
"The complete impunity for those who have been found to have, in various degrees, abused their authority, together with the unwillingness of the hierarchy to express any regrets for the way they acted towards me sadly confirms that lack of accountability is entrenched in the United Nations. This makes it impossible for me to continue working there," The Guardian quoted Kompass as saying, following his announcement of resignation.
In January, he had said that although he wants to reconsider his future with the organisation, he would have to stay to see the case through.
UN Watch, a human rights body in Geneva which monitors the UN, has now demanded that an inquiry be launched into the UN office for human rights in the light of Kompass's resignation.
Hillel Neuer, executive director of UN Watch, called for an apology from the UN Secretary General and UN human rights chief, Prince Zeid bin Ra'ad.
Neuer alleged that, despite UN's claims of "zero- tolerance" policy for human rights violations, "what we see from the top down is the opposite: a neglect of the women and children who are abused by peacekeepers and a policy of giving impunity to the abusers".