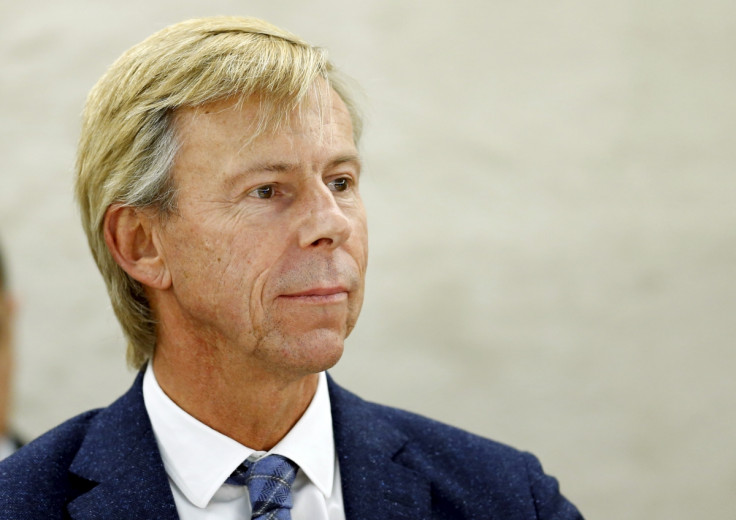 A senior UN human rights official who exposed sexual abuses committed by UN peacekeepers in the Central African Republic (CAR) has been completely cleared of wrongdoing after he lifted the lid on misconduct to French authorities. Anders Kompass, a senior official at the UN Office of the High Commissioner for Human Rights (OHCHR) in Geneva, received a letter last week informing him that an internal investigation looking into his actions was "now complete, and the evidence obtained does not substantiate the reported misconduct".
For nine months, Kompass was subjected to an investigation by the UN's Office of Internal Oversight Services (Oios) for reporting the abuse of children to law enforcement. The UN Secretary General, Ban Ki-moon, commissioned a panel of judges to look into the sexual abuse committed by peacekeepers in the CAR and a report released in December 2015 ultimately found that the allegations were continually shunted from "desk to desk, inbox to inbox", with nobody willing to take responsibility for the serious human rights violations.
Beyond Kompass' treatment, the report shone a spotlight on what it describes as "a larger institutional problem: the failure at some levels of the UN to take seriously reports of sexual abuse by peacekeepers, and an unwillingness to respond to such allegations". The Government Accountability Project (GAP), a leading whistleblower and advocacy organisation, said that the very fact that Kompass was ever placed under investigation is incomprehensible.
"We're baffled by the fact that the High Commissioner for Human Rights requested an investigation of Anders Kompass in the first place, for reporting the sexual abuse of African children by peacekeepers to law enforcement," said GAP's International Programme Director, Beatrice Edwards. "While we're relieved that the Kompass investigation is now officially abandoned, the UN should investigate the high commissioner's actions and statements," she told Foreign Policy.
IBTimes UK contacted the OHCHR to comment on Kompass' exoneration and asked whether he had received an apology and what reforms – if any – have been implemented to deal quickly and effectively with allegations of sexual abuse. The UN refused to provide any statement or comment on the matter and said simply that Kompass had been back at work for months. Kompass had been allowed to go back to work in May 2015 after his suspension was judged to have been illegal.
Speaking to the Guardian, Kompass revealed that after 17 years, he is reconsidering his future with the UN following the treatment he received. "I had to stay because I wanted to see this through. But now that it's over, it keeps being very difficult for me," Kompass said. "No one has said anything to me, no one has apologised to me. I think many of us expected they might do so particularly after everything that has happened. But nothing has been said, and I probably just have to accept that, although it is very disappointing." He added that he is considering all options before making a decision on his future.