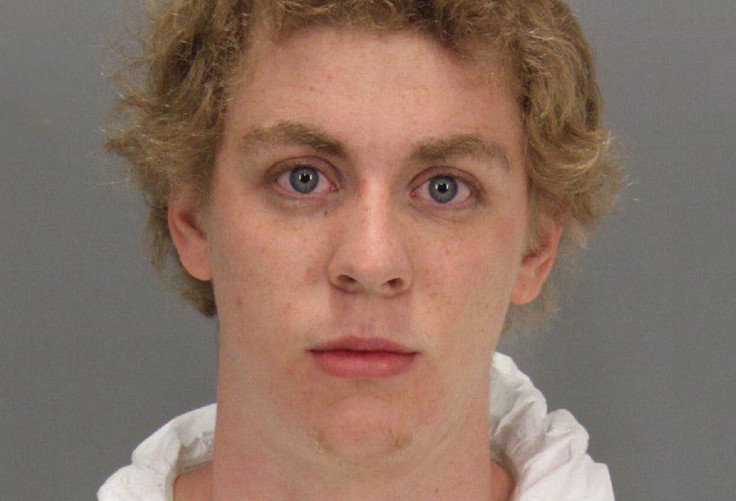 The outrage over the six-month sentence of Stanford University rapist Brock Turner continues, as a New York music festival has reportedly booted a rock band from its site after the group's female drummer defended Turner.
The case - has riveted the US in the wake of the light sentence - which has shown the rapist's father's fury that his son's life was hurt by "20 minutes of action," and the victim's incredibly powerful statement about a life damaged by assault.
"You took away my worth, my privacy, my energy, my time, my safety, my intimacy, my confidence," said the statement read by the 23-year-old victim in court.
On 8 January, as she passed out from drinking Brock removed her underwear and assaulted her behind a dumpster on campus until passing bikers came to her aid and chased and caught Turner for police.
"I didn't want my body anymore. I was terrified of it, I didn't know what had been in it, if it had been contaminated, who had touched it," she recalled feeling at the hospital that night when she woke up sore and bloodied. "I wanted to take off my body like a jacket and leave it at the hospital with everything else."
Now the all-female band, named Good English, has been bounced by New York's Northside Festival after drummer Leslie Rasmussen attacked the victim and defended Turner, 19, in a letter to Judge Aaron Persky.
"I don't think it's fair to base the fate of the next ten-plus years of his life on the decision of a girl who doesn't remember anything but the amount she drank to press charges against him," wrote Rasmussen, a childhood friend of Turner's.
She added: "Where do we draw the line and stop worrying about being politically correct every second of the day and see that rape on campuses isn't always because people are rapists." She characterises the attack as a "huge misunderstanding."
The festival tweeted a terse: "Due to recent information brought to our attention, Good English is no longer playing Northside Festival."
Even the satirical US magazine, The Onion, has been roped into the debate with an old video being avidly recirculated on social media represnting the Brock Turner story. The video is headlined "College Basketball Star Heroically Overcomes Tragic Rape He Committed."