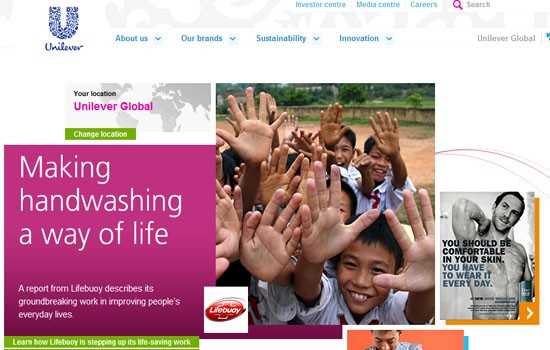 Shares in Unilever were down on the FTSE 100 in afternoon trading, ahead of the consumer goods company's third quarter results, expected tomorrow.
In August the group said its half year sales had been affected by austerity measures in southern European countries, especially in debt-struck Greece. While underlying sales rose by 3.6 per cent in the second quarter, this was less than the 4.1 per cent reported in the first quarter of the year.
Unilever said it had beefed up its spending on advertising in a bid to entice consumers lacking in confidence to go to the shops.
However the group said that while spending in developed nations had slowed, this had been largely offset by its performance in emerging markets, which have developed a particular taste for the group's personal care products, such as deodorant.
Keith Bowman, analyst at Hargreaves Lansdown, said, "Looking to the coming announcement, emerging market sales are likely to continue to play an important part in group performance. On the downside, group comparatives are set to become more challenging, whilst rising raw material costs could also prove a feature. Market consensus opinion currently denotes a cautious buy ahead of the announcement."
By 16:30 shares in Unilever were down 0.60 per cent on the FTSE 100 to 1,811.00 pence per share.