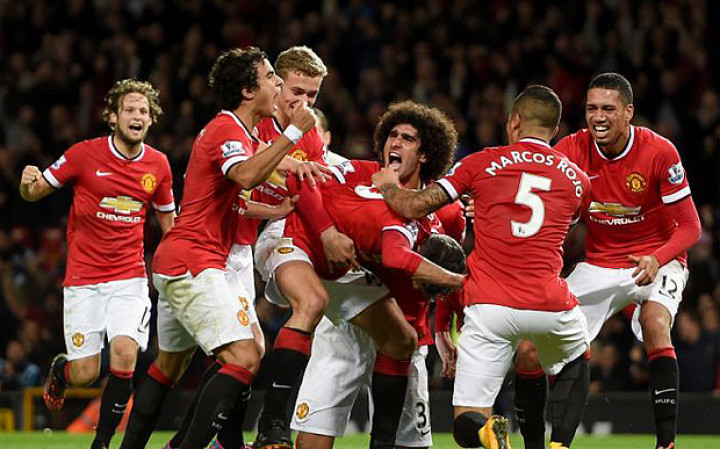 Manchester United striker Robin van Persie has claimed it was tough to get an equaliser after Didier Drogba's opener as Chelsea manager Jose Mourinho "locked the whole place down" just after his side scored in the 1-1 draw on Sunday 26 October.
After the Blues took the lead in the 53rd minute through a Drogba header, the Chelsea boss tried to secure the victory by replacing playmaker Oscar for defensive midfielder John Obi Mikel.
The Blues looked set to win another three points at Old Trafford but Van Persie struck in injury time with an equaliser, leaving Mourinho frustrated.
"You know Chelsea, especially with Mourinho as their coach, they will make defensive changes and lock the whole place down," Van Persie said, according to Manchester United's official website.
"That is what [Mourinho] is known for so you know that it's going to be tough if they score a goal. But everyone kept believing and we really went for it. Credit to the players, but credit to the fans as well because they really stood behind us. They were absolutely great."
Even though a point was not good enough to return to the Premier League top four, Van Persie believes United proved they are now ready to compete with the big teams, Their next test will be the visit to Manchester City on Sunday 2 November.
"We all know that this club wants to go for the highest – first place. So today showed everyone that we can compete with the best in England - I think soon with the best in Europe too. It's just a process and we are now in the middle of that process. It's getting better every day, we are improving all the time. Today showed that," Van Persie said.
"It was a big relief for the fans, for the players and for everyone at Manchester United that we got the goal in the end. The whole stadium exploded and it gave us a big boost.
"If you look at the chances we created today, we should at least score one or two goals. If you look at the facts, after 90 minutes we were 1-0 down. That doesn't tell the whole story, but you have to score your chances."
United manager Louis van Gaal criticised Van Persie after the striker received a yellow card for removing his shirt during the goal celebration.
"He did a stupid reaction after the goal. You can be excited but you don't have to pull your shirt off because then you have a yellow card. It is not so smart," Van Gaal said.
When questioned about that, the striker responded: "I know it's one of the rules that you have to keep your shirt on but sometimes you forget and everything comes together and the whole place explodes.
"It was one of those fantastic moments and the main thing today is that we got something out of this game because we deserved it."