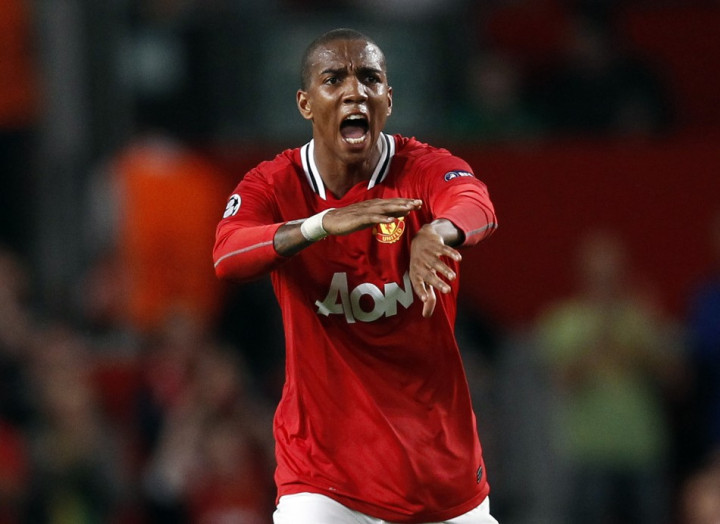 Ashley Young has revealed Arsenal legend Ian Wright is his favourite player of all time, admitting that he used to watch Arsenal 'quite a bit' when he was a kid.
Wright played a crucial part in the Gunners' success during the 1990s, winning the 1994 UEFA Cup, one Premier League, two FA Cups and a League Cup.
But questioned about his favourite player, Young has not hidden his strong feelings for the Arsenal legend.
"Ian Wright. I always used to watch him when I was growing up and he was somebody that I looked up to. His attitude towards the game was fantastic," Young was quoted by Manchester United official website.
"I used to watch a lot of football when I was growing up and you always remember waiting every Saturday for Match of the Day to start! Because I looked up to Ian Wright, I watched Arsenal quite a bit but, when you get that little bit older, you concentrate on your own career."
After playing a peripheral role under David Moyes, Young hopes to take advantage of Louis van Gaal's passion about wingers to be part of his plans on the left-flank.
"I like to play on the left side. As a right-footed player, you can cut inside, have a shot and link up with the midfielders and forwards. As long as I'm in the team and helping us get the results we want, then it doesn't matter if it's on the left, right or just off the striker. I am quite a versatile player, wherever I'm picked I go out and give 110 per cent".
Asked about his best moment at Old Trafford since his arrival from Aston Villa in 2011, he said: "Winning the league - 100 per cent."
"What a feeling that was - especially with it being the club's 20th title. For me, that's why I joined this club - to win titles and that's why we're so disappointed with how it went this season. We want to kick on next season and get back to challenging on all fronts."