United Starlet Wilson Wants Pre-Season Chance to Prove His Worth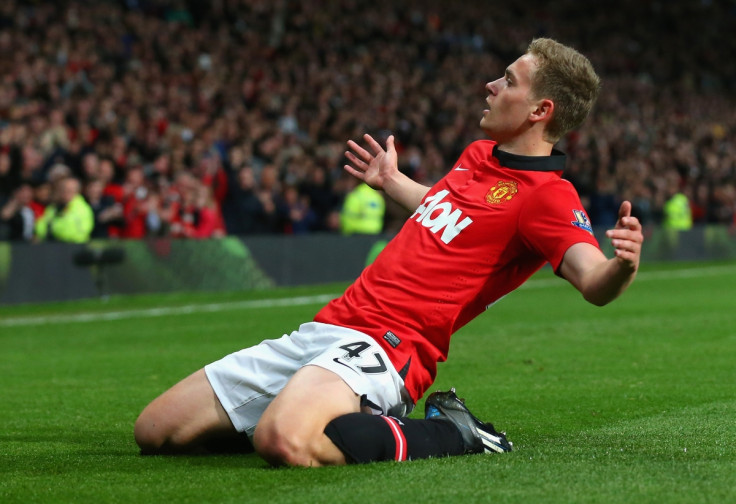 Manchester United starlet James Wilson is confident of getting into the squad for the summer pre-season tour in order to established himself in the first team
The Premier League giant will prepare for next season in United States against MLS side LA Galaxy in Los Angeles on 23 July while they will also play in the International Champions Cup against Roma, Inter Milan and Real Madrid.
Wilson who plays as a striker recently made a sensational debut with United, scoring a brace during the 3-1 victory over Hull at Old Trafford, and hopes to make the trip to America.
"Hopefully, all being well, I'll have no injuries and will get on that plane to America. It would be absolutely brilliant. I've been to the States before, in the Dallas Cup last year, and that was a great place to go," Wilson told Manchester United official website.
"I'm definitely pleased (with my season). I've got through the three age groups and, as a striker, I want to score goals. I've done that at each level, but the most important thing is to keep improving – as long as that keeps happening. To get to where I am now, I have obviously improved."
The 18-year-old has represented England at every level and has gone on to make a name for himself across the country.
United supporters and pundits believe Wilson has the talent to be the next stellar talent to emerge from the Old Trafford youth system - following the footsteps of Adnan Januzaj this season.
David Moyes gave him a taste of the first team by naming him on the bench against Newcastle earlier this season while Ryan Giggs put his trust in him for the Hull game.
"He's a goalscorer - a natural goalscorer; but he's got more to his game than just that," said Giggs after the game.
"He can turn and run and he's a very clever player. I was delighted for him that he got two goals and I think he wanted to stay on for his hat-trick when I took him off."
© Copyright IBTimes 2023. All rights reserved.