Untethered iOS 6.1.3/6.1.4 Jailbreak Scheduled for Mac-only Release Initially
Untethered Cydia package for iPhone 3GS, iPhone 4 and iPod touch 4G running on iOS 6.1.3 and iOS 6.1.5 released recently
The long awaited iOS 6.1.3 and iOS 6.1.4 untethered jailbreak is just a few hours away.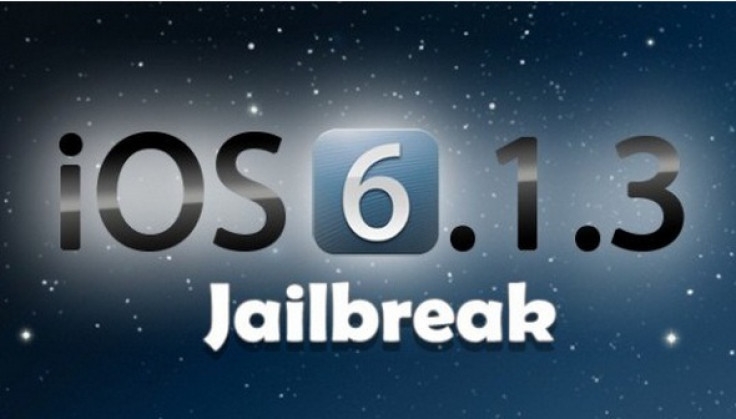 Users with A5+ devices, who have not yet upgraded their devices to the latest iOS 7 and are still running on the older version of iOS 6.1.3/6.1.4, will not have to wait any longer to experience the untethered jailbreak.
Recognised iOS hacker, iH8sn0w, in recent queries as to when the iOS 6.1.3/6.1.4 jailbreak would be released, replied through a tweet: "Tonight."

But Windows users will have to wait for a while as iH8sn0w has mentioned that the jailbreak will initially be a Mac-only release and the Windows version will come later, reports iPhone hacks. "Lots of work done today. Judging by things, it will initially be a Mac-only release. Windows will be pushed days later," tweets iH8sn0w.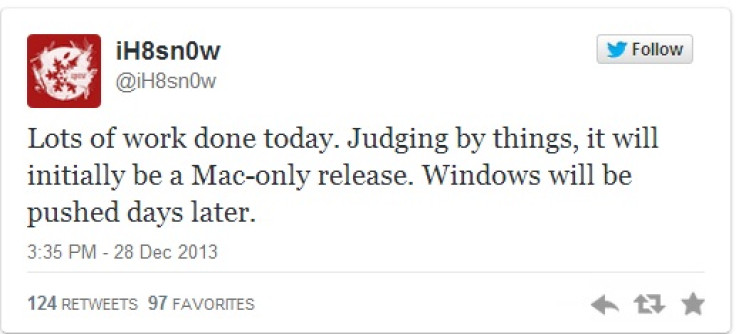 Prior to this, iH8sn0w confirmed an ETA (estimated time of arrival) for the iOS 6.1.3/6.1.4 untethered jailbreak with a tweet: "Merry Christmas everyone. We're still finishing the A5+ tool to jb 6.1.3/6.1.4. We can't push a buggy release forcing users to restore."
Although he did not give any particular timeframe, he tweeted that the jailbreak is coming this week. "With that being said, we're spending time with our families today. A release should still be within this week though."
iH8sn0w recently announced the release of an untethered Cydia package for iPhone 3GS, iPhone 4 and iPod touch 4G running on iOS 6.1.3 and iOS 6.1.5.
© Copyright IBTimes 2023. All rights reserved.