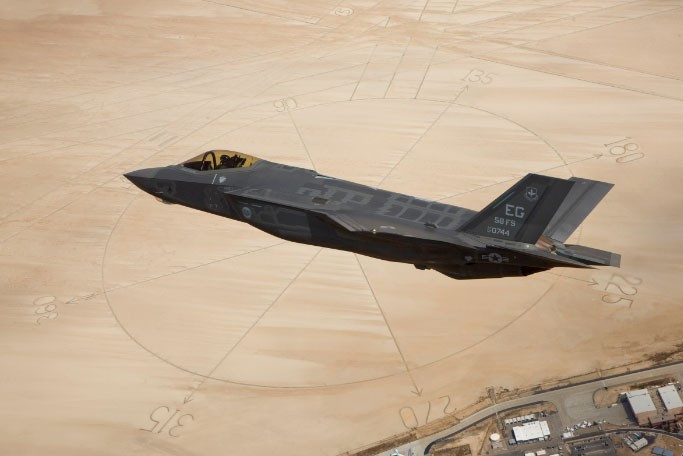 The US Air Force is hoping to have the ability to fire 100-plus KW lasers from its planes by 2022, according to reports.
It is planning to equip all of its small fleets with the laser technology, which could be used in combat by fitting it on to an external weapons pod in the next seven years.
The Pentagon has already expressed its desire to be able to prove the Technology Readiness Levels (TRL) to a scale of five – which shows a "component and/or breadboard validation in relevant environment" – by 2022 before eventually moving on to a level nine prove of system success through mission operations.
Morley Stone, the Air Force Research Laboratory's chief technology officer, told reporters at the Pentagon more needs to be done before lasers can be equipped on to aeroplanes.
"We start getting into really what we consider a lot of risk with internal carriage integration, we're going to look at external integration via a pod," he said, reported Breaking Defense.
David Hardy, from Air Force Research Lab, said it may be easier to equip laser technology on to ships before attempting to prove their worth on a jet.
"On a ship, I'm probably going to have more SWAP [Size Weight And Power] than I'm going to have on an aircraft," Hardy said. "Aircraft tend to shake more than a ship does: A ship rolls but it doesn't vibrate as much."
The US Navy previously unveiled a 30 KW Laser Weapons System (LaWS) aboard the vessel USS Ponce in the Persian Gulf. A video released by the Navy showed a laser that was invisible to the naked eye destroying a speedboat from an unspecified distance.
"It's almost like a Hubble telescope at sea," Rear Admiral Matthew Klunder told the Washington Post at the time. "Literally, we're able to get that kind of power and magnification."
According to Mark Gunzinger, lead author of a study for the Center for Strategic and Budgetary Assessments, a 100-150 KW laser being proposed on fighter jets could be used against surface-to-air and air-to-air missiles. He also believes a laser could reload by using energy from the jets fuel tank.
Gunzinger said: "Instead of landing to reload, air refueling would 'reload' [laser]-equipped aircraft in flight. There are several developmental lasers... that are making great progress. Aircraft-based laser weapons could be a near-term reality."