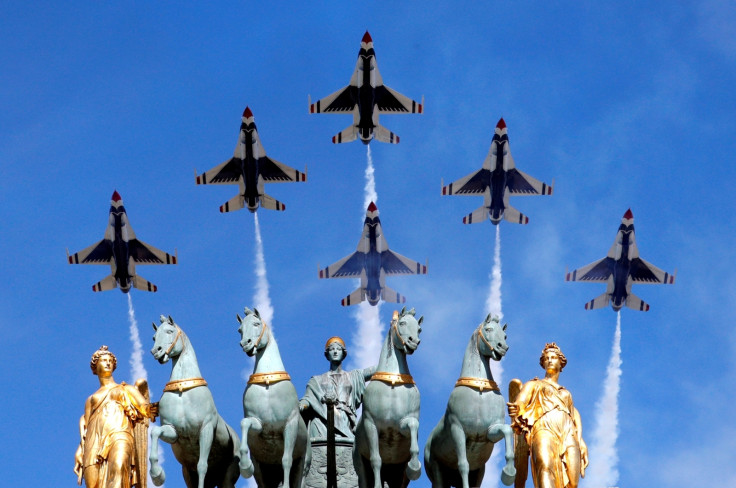 The US Air Force is reportedly interested in using AI (artificial intelligence) to monitor Twitter and other social media networks to boost the military's intelligence gathering techniques. Air Force Chief of Staff General David Goldfein said that during his recent visit to Bloomberg's New York offices, where he was shown a proprietary AI-based search engine that collected and extrapolated data from Twitter. Goldfein was reportedly impressed with the technology, expressing his interest at how it could be adapted to military intelligence gathering.
The air force chief also said the open-source nature of social media means sharing any intelligence gathered using AI tools is much easier. He also said that data gathered from social media is much faster than traditional military intelligence collection methods, National Defence Magazine reported.
Goldfein said that when he was at Bloomberg's offices, he asked a technician to search for violent extremism activity on Twitter in the last 48 hours, DefenceOne reported. "I watched as a map populated with little circles...All of it from realtime analysis from Twitter with corresponding values associated with each account...related to the ability to determine if this Twitter report is mirrored by others," Goldfein told an audience at the Air Force Association in Washington, D.C. "So there's a confidence valley associated with it. No human was working that. You can zero in, all from social media. That's pretty exciting technology."
"There's a significant ... amount of that data that we collect that hits the floor and we never actually look at it because we don't have the analytical capacity," Goldfein added. He also said that the military was looking to the tech sector to help sift through and analyse data.
"How do I take that very human-centric methodology that we have today and use artificial intelligence ... to do that upfront analysis so that by the time it gets to the human level of analysis we've already refined it and focused it?" he asked.
To highlight the value of social media in gathering data, Goldfein described the US government's efforts in uncovering the details of the 2014 disappearance of flight MH 17, which was reportedly shot down by a Russian missile launcher.
"We were searching for the smoking gun and we found it a month later on Facebook when we found posted pictures on Russian blog sites that actually showed the activity," he said. "But it took us a month to figure it out."
He said that AI could help the military gather such kinds of intelligence much faster. "That's where I see this marriage between where the industry is going and the innovation that we have seen coming out, and where ... there are military applications," Goldfein added.
So, why is the US air force interested in monitoring social media for violent extremism activities? DefenseOne reported that one of the areas that AI data gathering and analysis can help is by ensuring that US troops are quickly deployed to the scene of conflict. The air force is no stranger to using social media data in operations. The air force has already reportedly used social media to target individuals for missile strikes in the past.