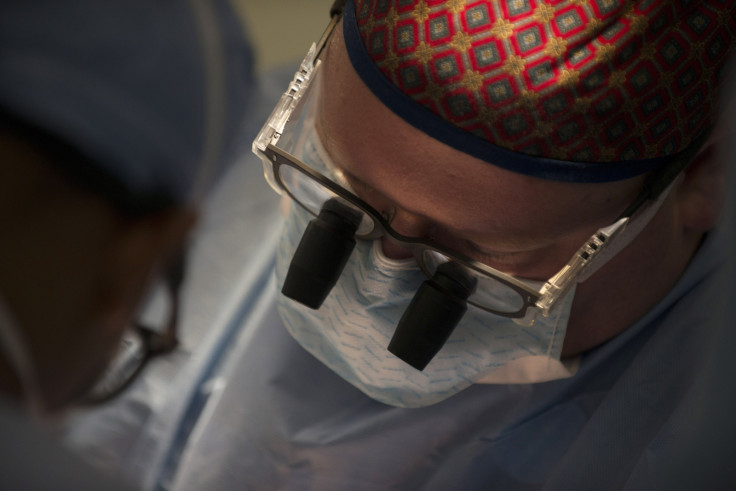 Doctors at Johns Hopkins University in Baltimore are gearing up for the US's first ever penis transplant which will lead them to hopefully help hundreds of wounded war veterans. The scientists will take a penis from a deceased donor and provide the as yet unnamed man with a full working organ, including sensation and the ability to urinate competently. The ability to have sex is still a way off, they said.
However, the 12-hour operation, which will be performed on a soldier who suffered his urogenital injury during a bomb explosion in Afghanistan, will not restore function to his testicles, meaning that he will not be able to have children. According to the US Department of Defense, between 2001 and 2013 1,367 men suffered injuries to their genitals while on a tour of duty.
Speaking to the New York Times, Dr W-P Andrew Lee, Professor of Plastic and Reconstructive Surgery, said that injuries to the genitals often come with a lot more psychological damage than something like losing a limb. He said: "These genitourinary injuries are not things we hear about or read about very often. I think one would agree it is as devastating as anything that our wounded warriors suffer, for a young man to come home in his early 20s with the pelvic area completely destroyed."
However, he warned that patients hoping to undergo the operation in the future should not "think they can regain it all," and urged them to be realistic.
The world's first successful penis transplant was performed in South Africa earlier this year. Surgeons in Cape Town undertook a nine-hour procedure after a botched circumcision left the unidentified 21-year-old without his penis.
It was expected to take him at least two years to make a full recovery and regain all function of his transplanted organ. But surgeons from Stellenbosch University and Tygerberg Hospital announced on 13 March, four months after the operation, that he was back to normal.
In June, the same man announced that he was expecting a child with his partner. He was able to reproduce as his testicles were not damaged.