US election 2016: Bernie Sanders sails past Hillary Clinton in New Hampshire and edges ahead in Iowa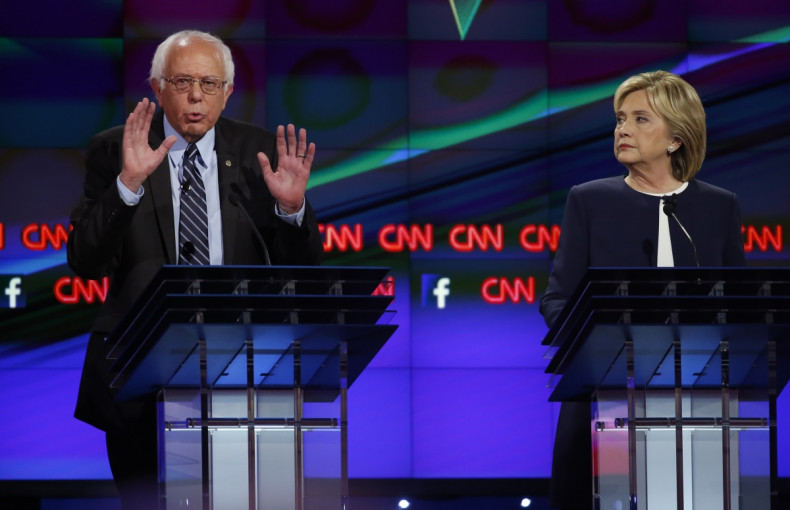 Democratic presidential candidate Bernie Sanders has overtaken Hillary Clinton in New Hampshire and is now even edging her out in Iowa, according to new polls in the first two primary states.
In a major turnaround, a survey by Monmouth University has Sanders ahead of the one-time assumed front-runner by an impressive 14 points — 53% to 39% (with a margin of error of 5%). In November, Clinton had a narrow lead over Sanders in the same state, also according to a Monmouth poll.
In Iowa, a Quinnipiac University survey found that 49% of likely Democratic caucus participants in the state are planning to back the Vermont senator, while 44% support Clinton. A month ago Clinton was leading Sanders there by 11 percentage points. The poll has a margin of error of plus or minus four points.
"Iowa may well become Senator Bernie Sanders's 'Field of Dreams,'" said Peter A. Brown, director of the Quinnipiac poll. "After three months of Secretary Hillary Clinton holding an average 10-point lead among Iowa Democrats, the playing field has changed." The Iowa caucus will be held on 1 February.
The figures represent an upset for Hillary Clinton's future who has long been favourite to win the Democratic presidential nomination.
The Quinnipiac poll found that Sanders is perceived as more empathetic and honest than Clinton, and stronger on climate change and the economy — though Clinton is considered more electable in a general election and better on foreign policy. Support for the candidates in Iowa is fractured along gender lines, with men backing Sanders 61 percent to 30 percent, and women supporting Clinton 55 percent to 39 percent.
An earlier Wall Street Journal/NBC News/Marist poll found Sanders essentially neck-and-neck with Clinton in both states, with just a 4% lead in New Hampshire, within the survey's margin of error. That survey, however, also found that most voters in New Hampshire had made up their minds and were unlikely to switch by the primary on 9 February.
"New Hampshire Democratic preferences are getting baked in, with Sanders gaining the upper hand," Patrick Murray, director of the Monmouth University Polling Institute, said in a statement.
The progressive Sanders has long been popular with young voters, but is now also the chosen candidate among polled voters over 50 in New Hampshire, according to the Monmouth poll. He's also backed in the state by the majority of women surveyed, says the latest poll.