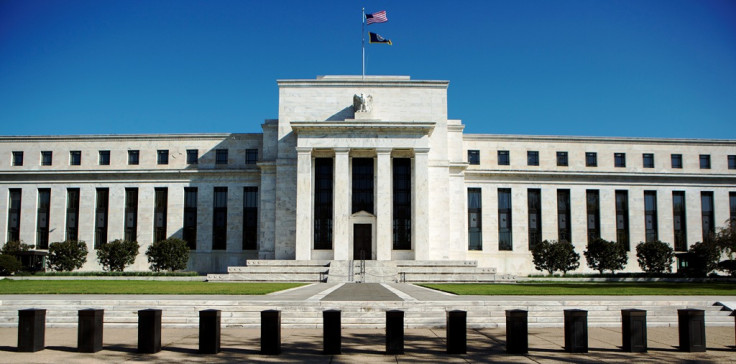 The US Federal Reserve could refrain from hiking interest rates this year, and could defer the move to late next year, according to a strategist from Nomura Securities.
And a fourth installment of the Fed's aggressive quantitative easing (QE) programme could be on its way, according to Bob Janjuah, co-head of cross-asset allocation strategy at Nomura.
The world's most powerful central bank is widely expected to raise its main benchmark interest rate this year, possibly as soon as June.
And some economists see a higher rate as crucial to curbing asset bubbles and injecting discipline into the market.
QE4
But Janjuah, speaking to CNBC, warned that without US consumer demand bouncing back, another QE program from the Fed will be required to battle the headwinds of deflation the worldover.
Janjuah did acknowledge that the Fed could look to hike rates marginally, in order to gain a "buffer" to lower rates again during any future slowdown.
But he said it was "a bit late" to curb asset bubbles now and that the Fed was "storing up a big problem".
Janjuah said: "If US consumption doesn't pick up then why the hell would the Fed raise rates?
"I think (the second-quarter of 2015) is critical. (The second-quarter) is going to tell us about corporate earnings in the US.
"So far we're blaming (the first-quarter's US economic data) on the weather again. It's like the US is the only place that has weather in (the first-quarter).
"If (the second-quarter) is as weak as (the first-quarter), or doesn't show a significant improvement, we're going to price the Fed into late next year."
Consumer spending
Consumer spending accounts for an average of about two-thirds of America's GDP, and some economists expect spending to accelerate in the coming months.
Capital Economics said in a 31 March note: "While real consumption growth will probably come in slightly below 2% annualised in the first quarter, all the conditions are in place for a sizeable acceleration in the second quarter to around 4%.
"Households still have their savings from lower gasoline prices to spend and robust labour market conditions should translate into further solid gains in incomes."
US consumer spending barely rose in February, government data showed on 30 March. The figures showed a rise of 0.1% in February after dropping 0.2% in January.
The Fed ended its monthly bond-buying stimulus program in October 2014.
The bank has held rates near zero since December 2008 and has more than quadrupled its balance sheet to $4.4tn through three separate asset purchase programs.