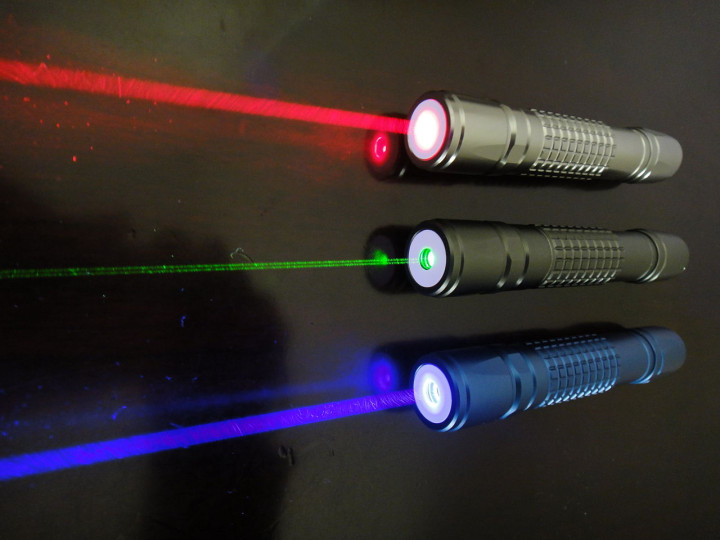 Remember those pocket laser pointers teenage boys used to play with or know anyone who still plays with them now? It might seem funny to wave a laser pointer around and direct it at people, but when these devices are pointed at aircraft, it becomes significantly more than just a joke.
Brett Lee Scott, 26, has been sentenced to 21 months in prison by a Californian federal court for aiming two different laser pointers at a Kern County Sheriff's Office helicopter over six months in 2013.
The simple action of aiming laser pointers at aircraft and pressing the button is becoming a rising hobby in the US, and the FBI told Ars Technica that there have been over 17,000 laser strike incidents since 2005, with 3,960 incidents occurring last year alone.
"Lasing" is now illegal in the US and perpetrators can be jailed for up to five years and fined up to $11,000 (£6,535).
In the UK, there have so far been 1,391 recorded laser strikes reported on aircraft and the maximum sentence for this offence is also five years.
Recently, three men aged between 19 and 21 in Leicester received sentences of between five and seven months in April for standing outside East Midlands airport and deliberately shining lasers into the cockpits of commercial jets landing on the runway.
Sergio Rodriguez, 24, was jailed in 2013 and is serving a 13-year sentence for pointing a green laser pointer at an emergency transport ambulance helicopter in California. His sentence is believed to be the most severe punishment so far given for this offence in the world.
Sheer boredom
While it might sound harmless – Scott said he did it because he was "bored" – and no deaths or serious injuries have yet been caused, pilots say that being struck by a laser while flying a plane or helicopter can cause temporary blindness and is quite terrifying.
US Attorney Wagner said: "This is a truly senseless crime, and a very serious one. Defendants like Mr Scott, who thoughtlessly point lasers at an aircraft for their short-sighted amusement, put lives at risk and create the very real possibility that a needless tragedy will occur."
"Boredom is no excuse for pointing a laser at an aircraft. Scott's sentence reinforces our message to the public: This activity is a violation of federal law and is a serious risk to public safety," said special agent in charge Monica M Miller of the Sacramento FBI.
"Scott may have been located and arrested, but stopping such reckless activity is the only way to ensure public safety. Everyone is encouraged to discuss the risks of this activity with their families. Please report anyone shining a laser at an aircraft to 911 immediately."
So serious is the FBI about catching the people behind laser strikes that they have expanded their reward program to cover the entire United States, offering up to $10,000 for information about anyone who uses a laser pointer in this way.
The FBI has also launched an outreach programme that goes to schools to educate teens "about the dangers associated with lasing".