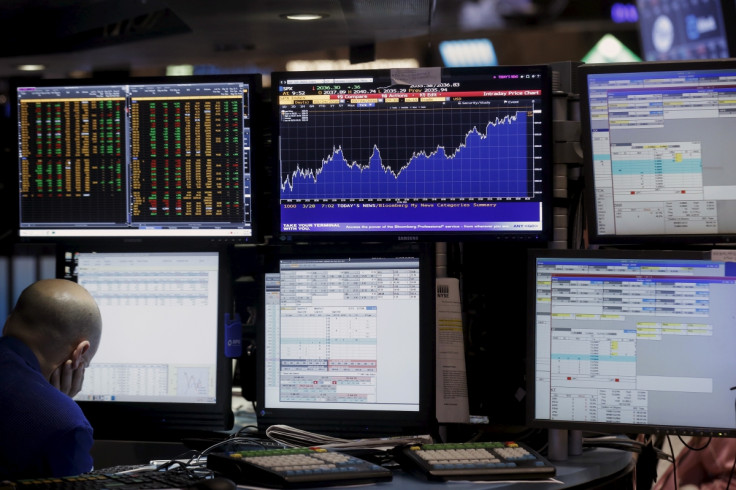 It was a mixed picture for US stocks on 28 March with the Dow Jones and S&P 500 making slight gains and the Nasdaq closing lower.
The major averages were momentarily rocked by reports of gunshots in the US Capitol Visitors Centre, but managed to steady as the situation returned to normal.
The Dow Jones Industrial Average rose 19.66 points, or 0.1%, to settle at 17,535.39. General Electric Co and 3M Co led gains in the blue-chip index, while Boeing and Microsoft were the biggest decliners. Dow transports ended 0.85% lower, off session lows but posting a five-day losing streak for the first time since August 2015, CNBC reported.
The S&P 500 added 1.11 points to end at 2,037.05, with Marriott International and Time Warner contributing to gains. Marriott International currently finds itself in a bidding war against China's Anbang Insurance for Starwood Hotels & Resorts Worldwide, which was also a top gainer for the S&P 500. According to MarketWatch energy stocks were the biggest decliners, with Noble Energy dropping 8.2%.
The Nasdaq Composite dropped 6.72 points, or 0.1%, closing in at 4,766.79. Gains by Kraft Heinz, Gilead Sciences and Facebook were offset by declines in tech, including Microsoft, Apple and the iShares Nasdaq Biotechnology ETF (IBB).
Fed Chair Janet Yellen is expected to speak at midday on 29 March as investors hold out for any indications as to when rates could rise. The end of the quarter ends on 31 March and jobs and ISM manufacturing data are expected on 1 April. "I think we're in a holding pattern. The big thing this week will be the employment number," said Tom Cassidy, chief investment officer at Univest Wealth Management.
The US dollar index traded lower to settle down about 0.2%, with the euro near $1.12 (£0.78) and the yen at 113.42 yen against the greenback. Meanwhile, treasury yields held lower, with the 2-year yield at 0.87% and the 10-year-yield at 1.89%.
US crude oil futures parred loses to settle down 0.2% at $39.39 a barrel. Gold futures for April delivery dropped $1.50 at $1,220.10 an ounce.
Markets were closed in Europe in observance of Easter and in Hong Kong. Asian markets were mixed Japan's Nikkei 225 closed higher and the Shanghai Composite ended slightly lower.