Gunshots fired at US Capitol complex in Washington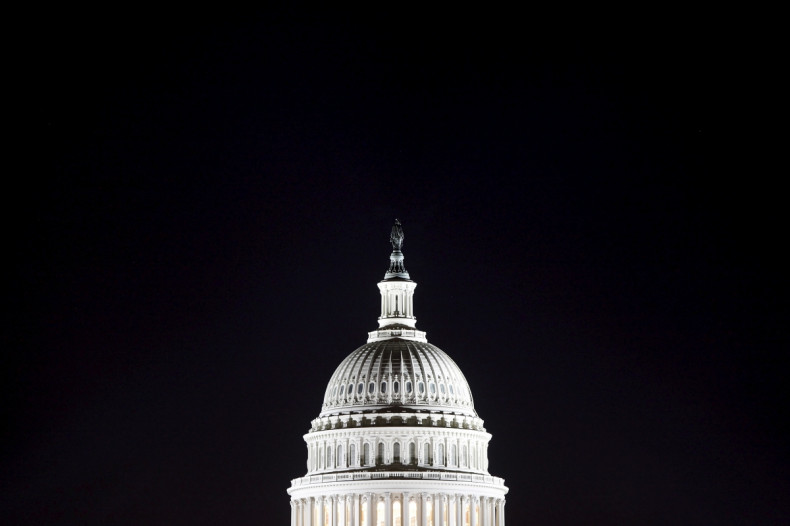 The US Capitol complex was placed on lockdown after gunshots were heard. The gunman is being treated in hospital after being struck and one police officer was wounded, although it is not thought to be serious.
Washington DC's police department later tweeted: "There has been an isolated incident at the US capitol. There is no active threat to the public." The police chief said that the incident was sparked when the suspect drew what appeared to be a weapon and pointed it at officers. Initial reports suggest the suspect was known to officials.
The shots were reportedly fired at the visitor's centre and workers were instructed to "shelter in place". The complex was placed on lockdown in response to the "potential security threat", but it has since been lifted.
Two civilians were reportedly injured, including a women who was wounded from shrapnel, according to a Sky News report. The Capitol reopened at 4.00pm ET (9.00pm GMT).
Capitol Police Chief Matthew Verderosa said a weapon was recovered from the scene and that the gunman's car was found on the site. He added that the man is known to officials, who "believe this is an act of a single person who has frequented the Capitol grounds before. There is no reason to believe this is anything more than a criminal act."
A police officer who asked not to be named said the shooter was being transported to hospital. A description of the suspect was not given and there are no additional suspects, according to a Reuters report.
Therapist Cathryn Leff was at the complex when the shots rang out. In a series of tweets, she posted: "Was at the Visitor's Center...shots heard while going through security it was a scramble...Capitol Evacuated after hiding behind wall."

US Congress is currently on recess, with relatively few lawmakers present in Washington, but some staff members were on site. To gain access to the US Capitol or any Senate or House office buildings, visitors are required to go through a metal detector and weapons are banned.
Washington is on a heightened state of alert following terror attacks in Brussels last week. Dozens of emergency vehicles were despatched to the Capitol building and police officers with automatic rifles were deployed as road barricades were erected.
Visitor Diane Bilo from Ohio told the Washington Post that her husband heard the discharge. "My husband said he heard a shot followed by a full clip," said Bilo.