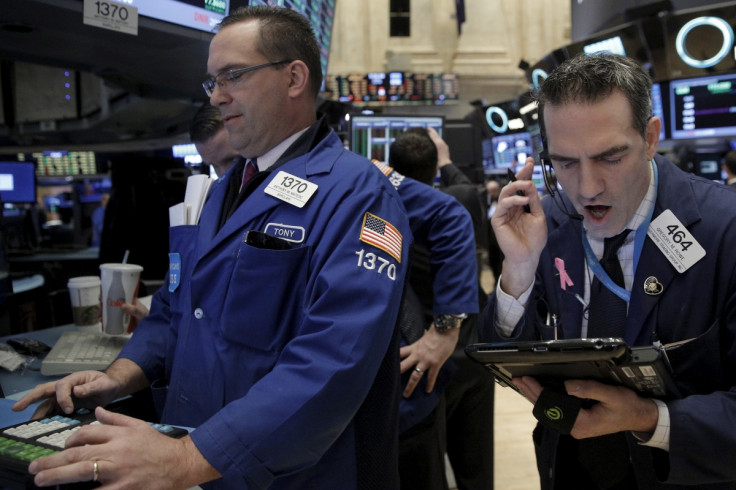 US stocks closed higher on 30 March for the third straight session, riding a post-Fed rally that led the Dow Jones Industrial Average to set a record for the most up days in a month in six years. On 29 March, Fed Chair Janet Yellen gave cautious remarks on interest-rate increases.
"It's a continuation to what we saw yesterday," JJ Kinahan, chief strategist at TD Ameritrade told CNBC.
The Dow Jones Industrial Average added 83.55 points, or 0.5%, to close at 17,716.66. The blue-chip index rose for the 17th time in March and the most since March 2010, MarketWatch noted. Earlier in the session, the Dow gained 157 points, but eventually levelled to close at its highest point in 2016 for the second day in a row.
The S&P 500, which also closed on a 2016 high for a second day running, rose 8.94 points, or 0.4%, settling at 2,063.95. The Wall Street Journal's Data Group reported that it was the 15th gaining session in March for the S&P 500, the most in a month since October 2013.
The Nasdaq Composite rose 22.67 points, or 0.5%, settling at 4,869.29. According to CNBC, the Nasdaq managed to close above its 200-day moving average for the first time since 31 December.
John Manley, chief equity strategist at Wells Fargo Advantage Funds, told MarketWatch that he believes there is room for stocks to continue rising in the near future, but noted selling pressure will build as the S&P 500 nears its recent high of 2,132 in July.
West Texas Intermediate (WTI) crude for May delivery surged four cents, or 0.1%, to close at $38.32 (£26.65) a barrel on the New York Mercantile Exchange. WTI rose over 3.5% after weekly inventories revealed a build of 2.3 million barrels, CNBC reported.
The US dollar index staved off session lows with a 0.35% decline. Meanwhile, the euro hit its highest against the dollar since 11 February at $1.1364. The yen neared 112.41 yen against the greenback. The dollar index is on its way for a quarterly decline of about 4%.
Gold futures parred down following significant gains on 29 March, MarketWatch noted. Gold futures for June delivery closed down $8.90 to settle at $1,228.60 an ounce.
As for Treasury yields, the two-year yield hit its lowest since February at 0.757% and the 20-year yield at 1.83%. "I think it's a bit of a hangover from Yellen's speech yesterday afternoon, which of course appeared to cap the number of rate hikes for 2016 at two," explained Guy LeBas, chief fixed income strategist at Janney Montgomery Scott.
In Europe, stocks closed higher, with Germany's DAX rising 1.6%. Asian markets closed mixed, with the Nikkei 225 dropping 1.3% and the Shanghai Composite and Hang Seng closing up 2.7% and 2% respectively.